Halong Bay, located in northern Vietnam, is a UNESCO World Heritage Site known for its stunning limestone karsts and emerald waters. It is a popular destination for tourists from around the world, and one of the best ways to experience its beauty is through a boutique cruise. But what exactly is a boutique cruise in Halong Bay?
A boutique cruise in Halong Bay offers a more intimate and personalized experience compared to a larger cruise. These cruises typically have a smaller number of cabins, allowing for a more exclusive and luxurious journey. The boats used for boutique cruises are often traditional wooden boats, adding to the charm and authenticity of the cruising experience.
The unique features of boutique cruises
One of the unique features of boutique cruises in Halong Bay is the opportunity to explore hidden gems and less crowded areas. While larger cruise ships follow a set itinerary, boutique cruises have more flexibility to explore off-the-beaten-path locations. This allows passengers to discover secluded beaches, floating fishing villages, and untouched caves that are not accessible to larger vessels.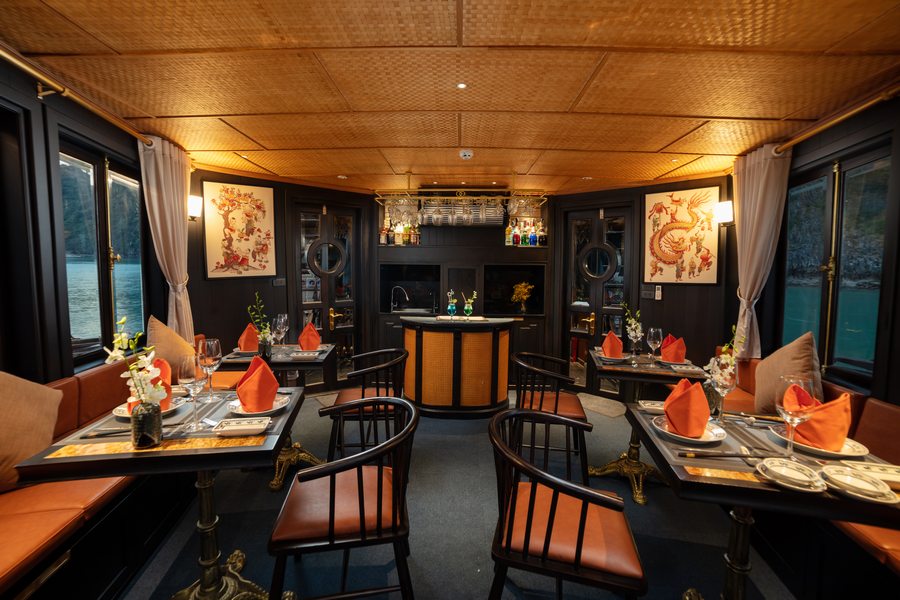 Another advantage of boutique cruises is the personalized service and attention to detail. With a smaller number of passengers, the crew can provide a higher level of service, ensuring that every guest's needs are met. From gourmet meals prepared by talented chefs to personalized excursions and activities, boutique cruises offer a truly unforgettable experience.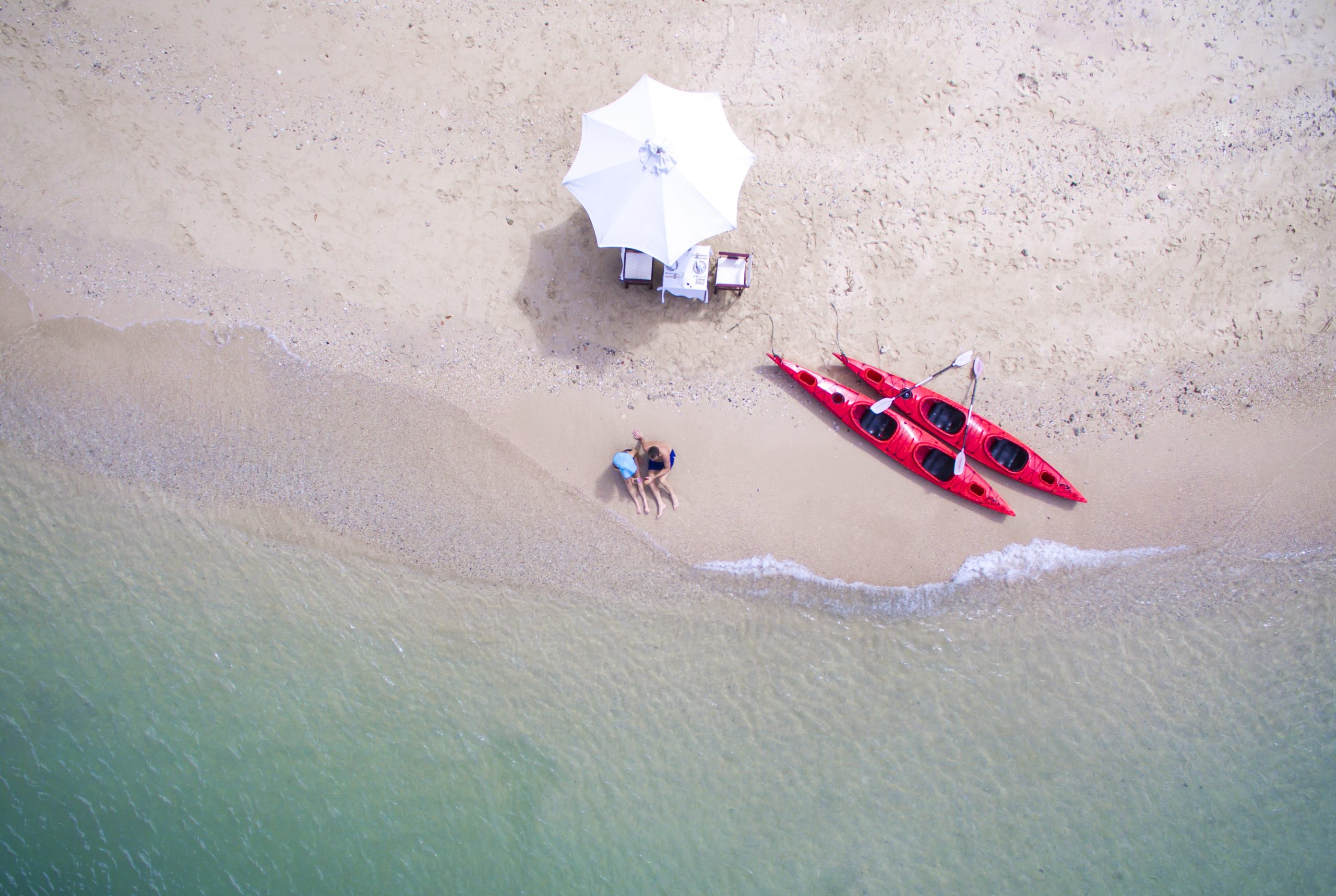 What to expect on a Halong Bay boutique cruise
When you embark on a Halong Bay boutique cruise, you can expect a range of amenities and activities to enhance your journey. The cabins on these cruises are designed with comfort and style in mind, featuring elegant furnishings and panoramic windows that offer breathtaking views of the bay. Each cabin is equipped with modern amenities, including air conditioning and private bathrooms.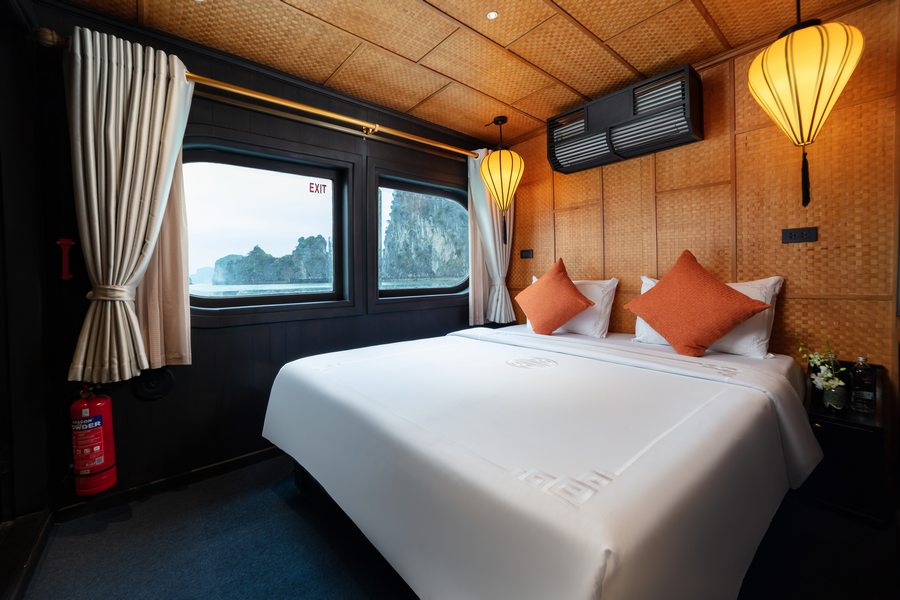 During your cruise, you will have the opportunity to participate in a variety of activities. Kayaking through the limestone karsts is a popular choice, allowing you to get up close and personal with the natural beauty of Halong Bay, relaxing on a bamboo boat to visit floating villages.  You can also try your hand at squid fishing or take cooking class to learn how to prepare traditional Vietnamese dishes.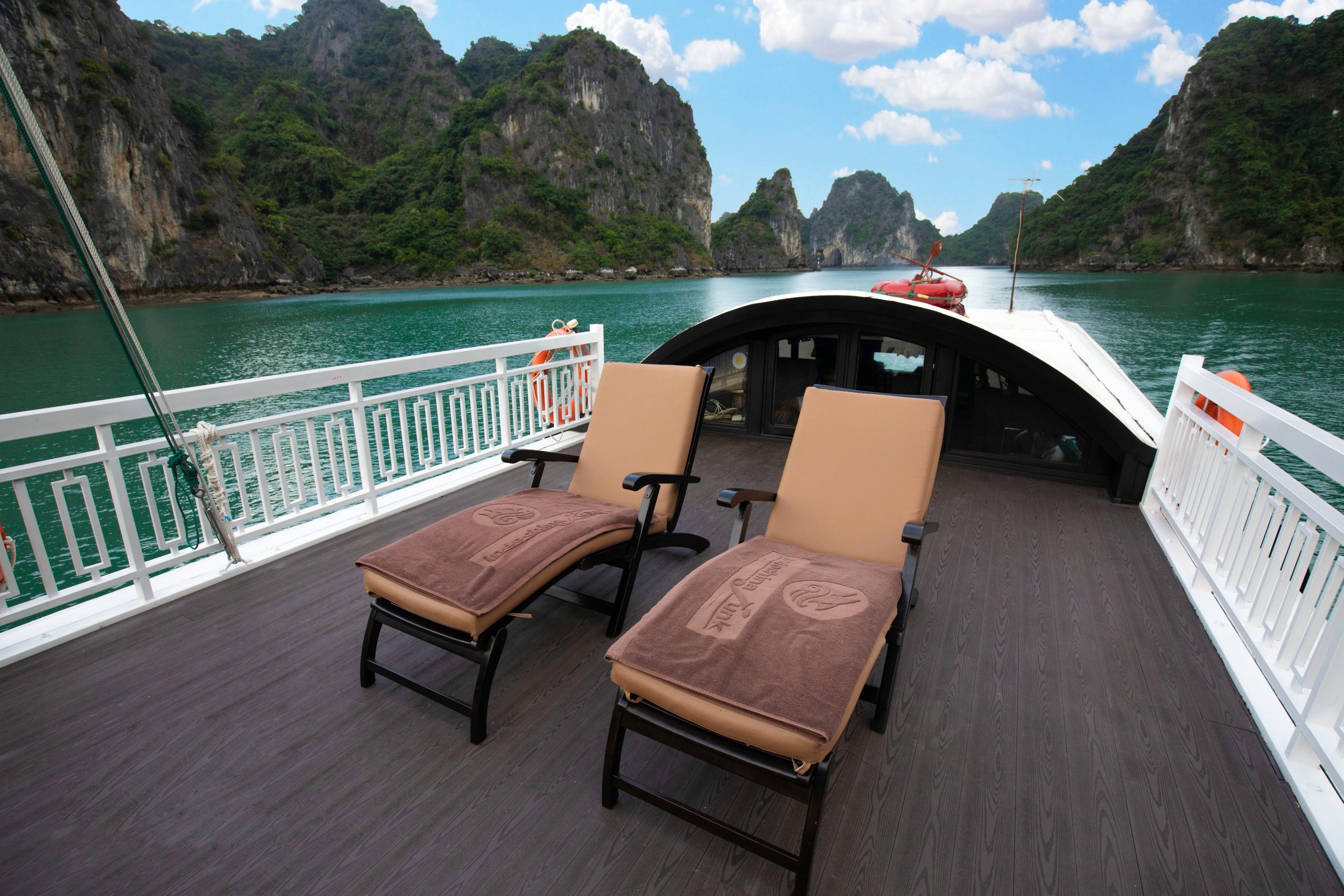 Wooden boutique boat options
There are some wooden small boat options available for boutique cruises in Halong Bay, each offering a unique experience. Let's take a closer look at some of the most popular choices, operated by Indochina Junk 
L'amour Junk, the private one-cabin wooden boat
For a truly romantic and intimate experience, the L'amour Junk is the perfect choice. This one-cabin wooden boat offers privacy and exclusivity, making it ideal for honeymooners or couples celebrating a special occasion. The cabin is elegantly furnished and features a private balcony, allowing you to enjoy the stunning views in complete privacy.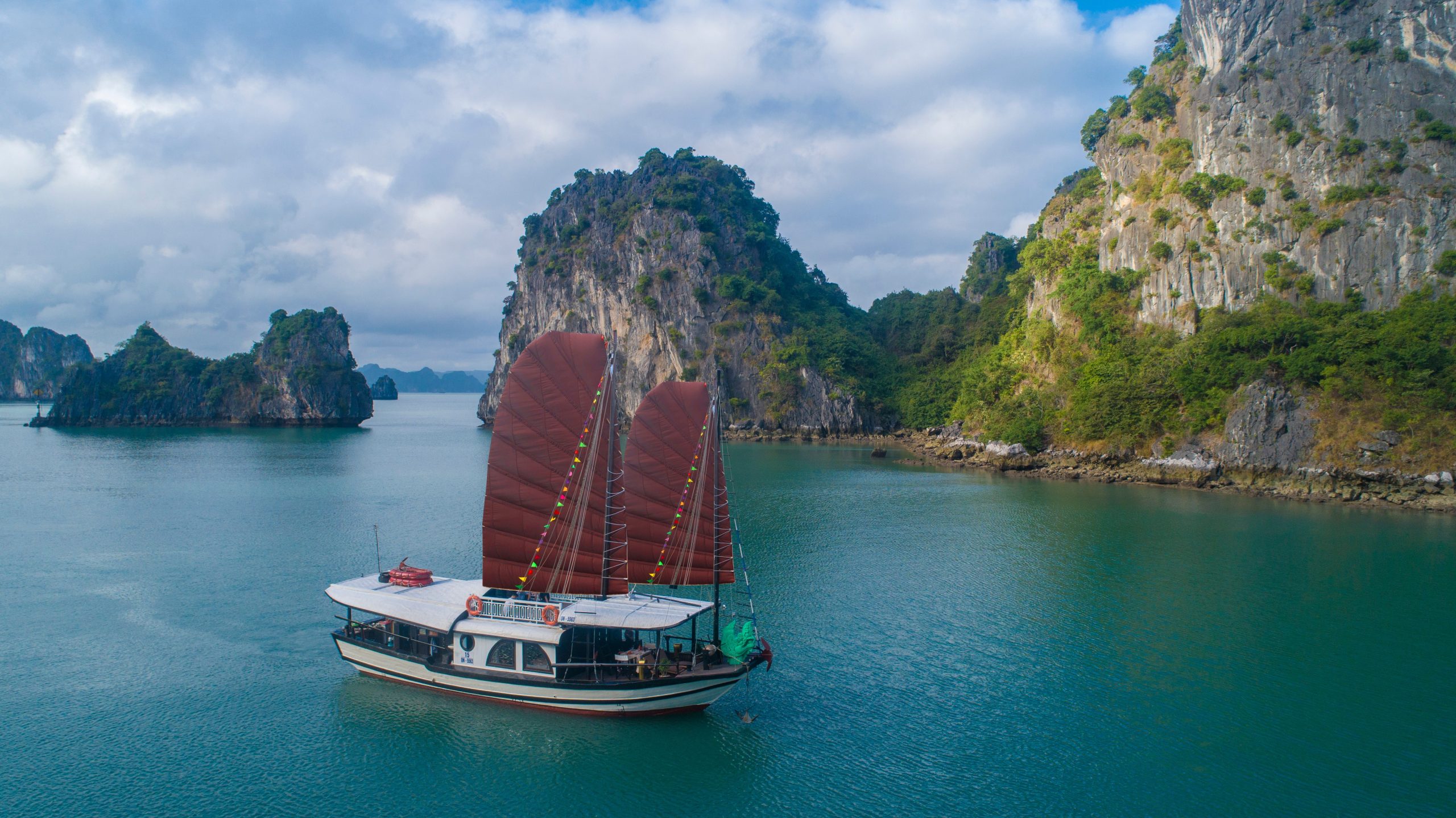 Prince Junk, the boutique cruise for family
If you're traveling with your family, the Prince Junk is a great option. This boutique cruise offers spacious cabins, including family cabins that can accommodate up to four people. The boat also has a sundeck and a restaurant where you can enjoy delicious meals while taking in the panoramic views of Halong Bay.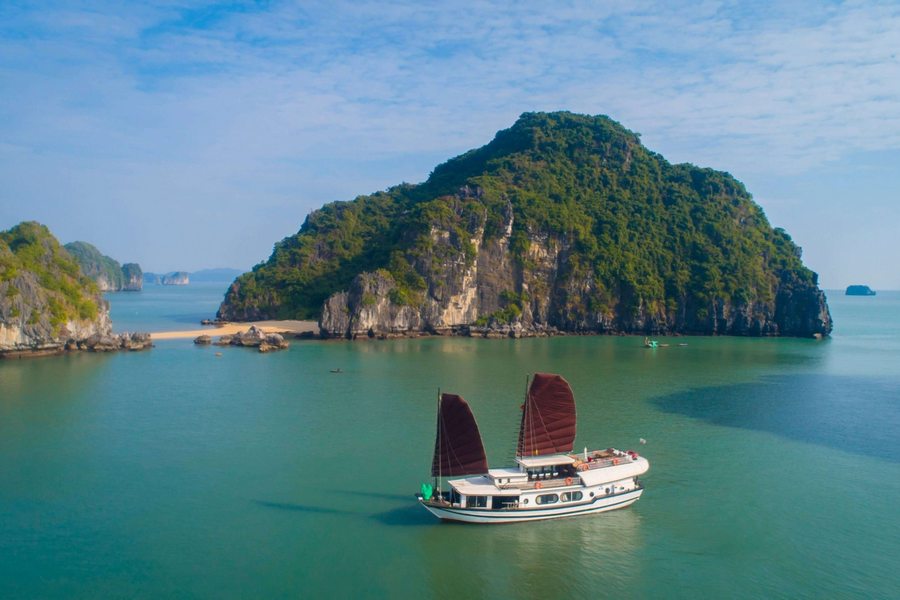 Dragon's Pearl Junk, the 10-cabin boutique cruise for a group
For larger groups or families traveling together, the Dragon's Pearl Junk is an excellent choice. With 10 cabins, this boutique cruise can accommodate up to 20 people, making it perfect for group celebrations or corporate retreats. The boat features a spacious dining area, a bar, and a sundeck where you can relax and socialize with your fellow passengers.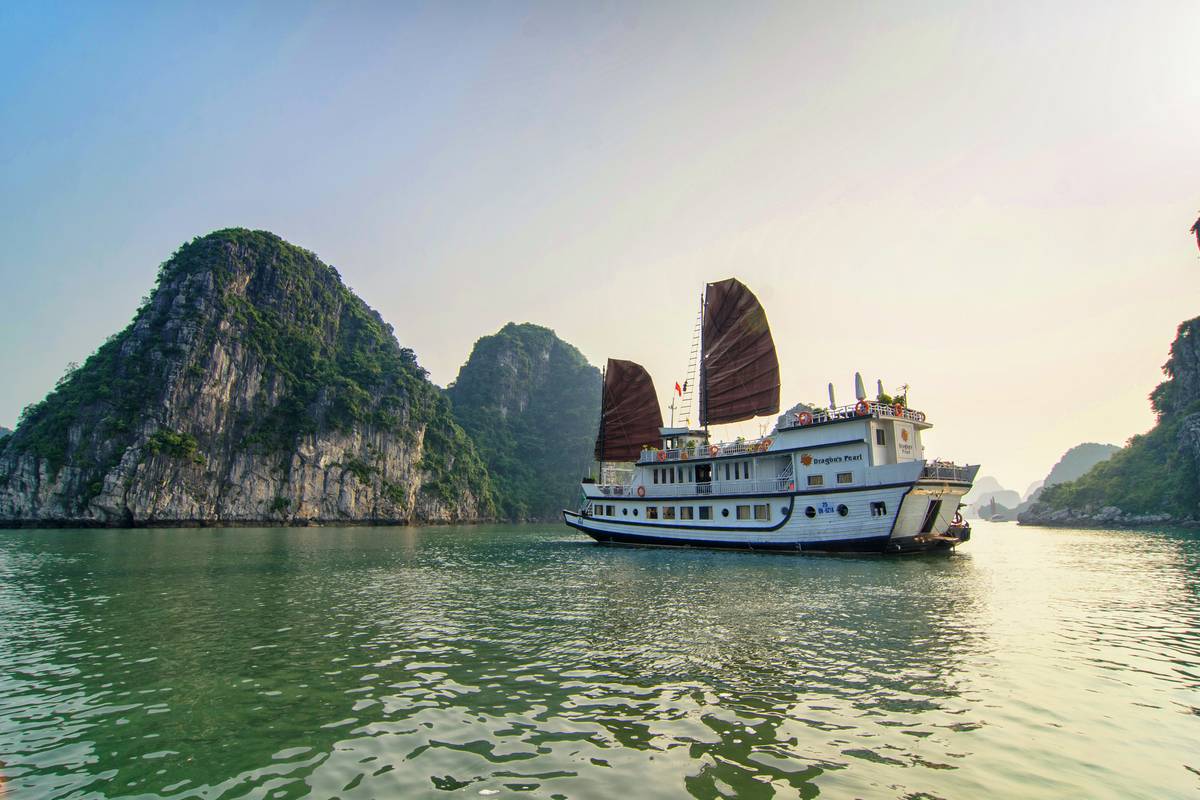 Cruise on a boutique boat to explore Bai Tu Long Bay
While Halong Bay is undoubtedly stunning, its neighboring bay, Bai Tu Long Bay, is equally breathtaking and less crowded. Many boutique cruises offer itineraries that include a visit to Bai Tu Long Bay, allowing you to explore its pristine beaches, hidden caves, and floating villages.
Bai Tu Long Bay offers a quieter and more serene atmosphere compared to Halong Bay, making it an ideal destination for those seeking tranquility and solitude. The limestone karsts in Bai Tu Long Bay are just as impressive, and you can still enjoy activities such as kayaking and swimming in its crystal-clear waters.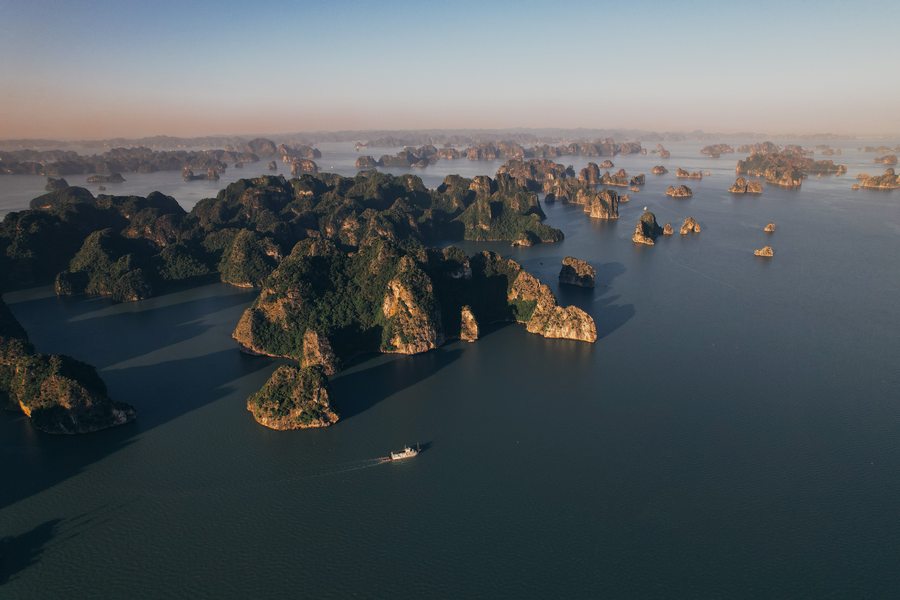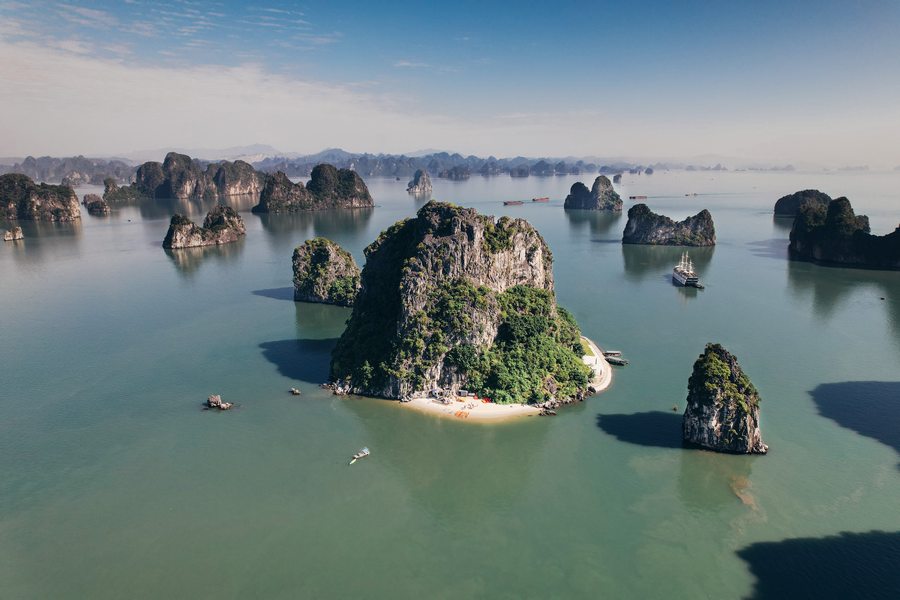 Activities and attractions during the cruise 
During your Halong Bay boutique cruise, you will have the opportunity to engage in a variety of activities and visit some of the bay's most famous attractions. One of the highlights is a visit to Thien Canh Son Cave on Hon Co island. This magnificent cave is adorned with impressive stalactites and stalagmites, creating a surreal and awe-inspiring experience.
Another must-see attraction is the floating fishing village of Vung Vieng. Here, you can witness the daily lives of the local fishermen and learn about their traditional fishing techniques. You can also take a sampan boat ride through the village, immersing yourself in the unique culture and way of life.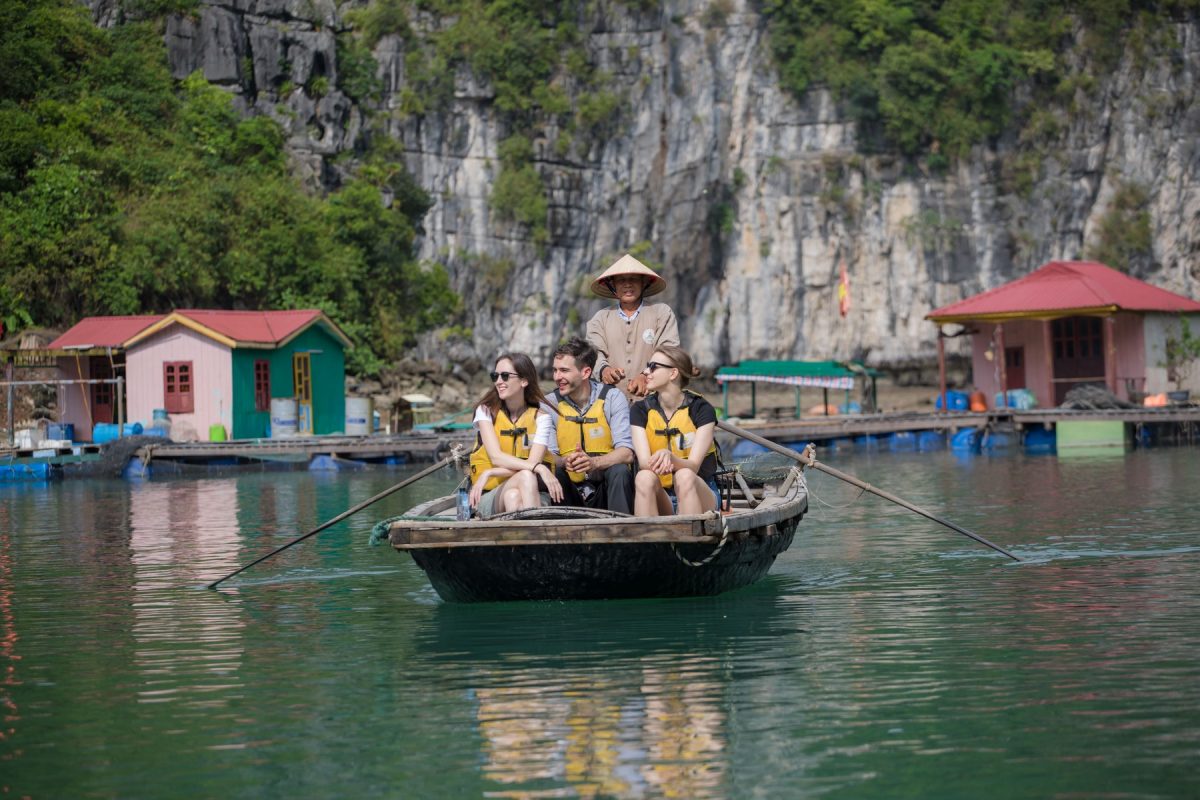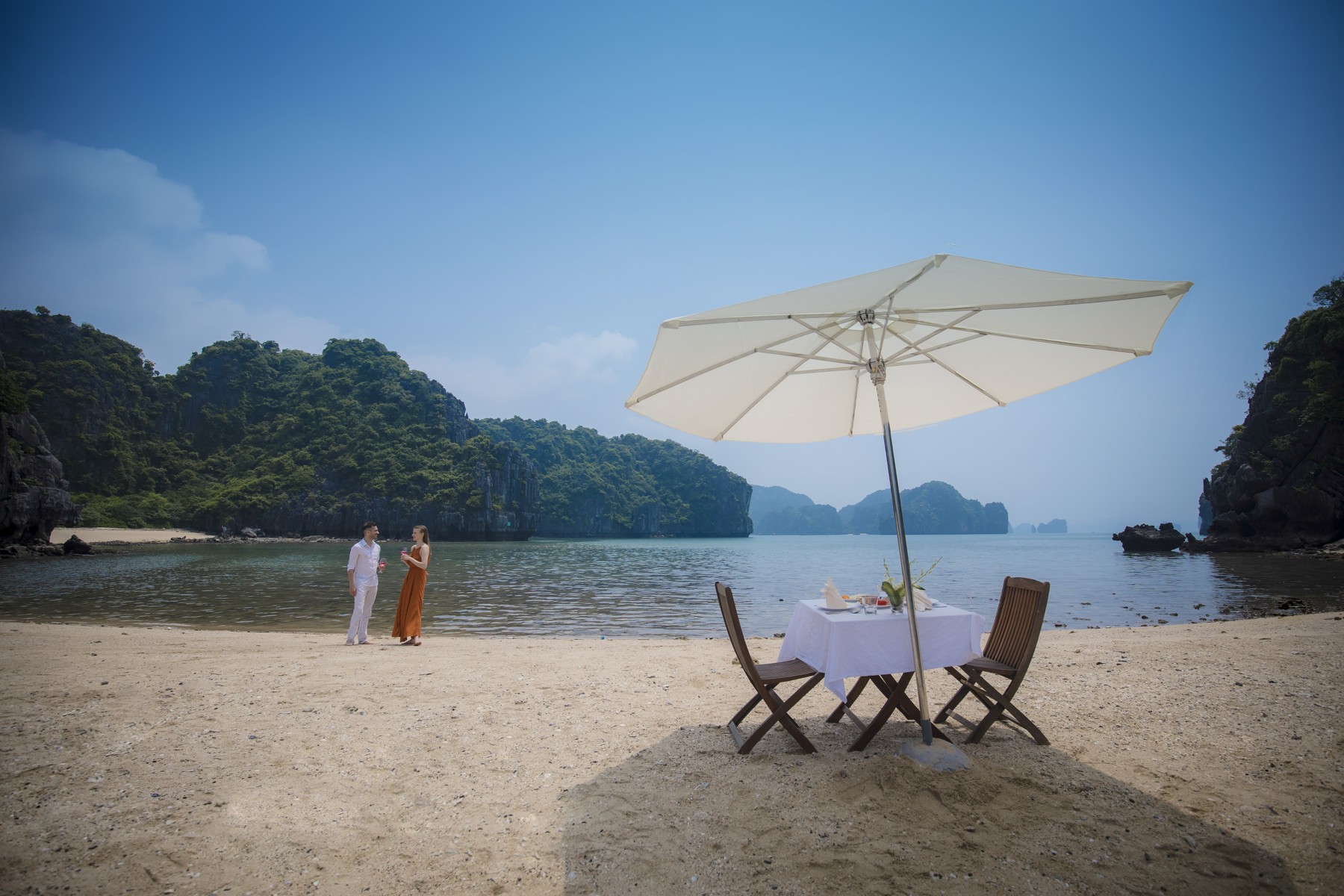 Tips for booking and preparing for your cruise
When booking a Halong Bay boutique cruise, there are a few tips to keep in mind to ensure a smooth and enjoyable experience. Firstly, it is recommended to book your cruise in advance, especially during peak season, as these cruises tend to fill up quickly. There are not many boutique cruise operators with outstanding service. Indochina Junk is the best boutique cruise operator that will bring you an amazing experience.
It is also important to pack appropriately for your cruise. Lightweight and breathable clothing is recommended, as the weather in Halong Bay can be quite hot and humid. Don't forget to bring sunscreen, a hat, and insect repellent to protect yourself from the sun and mosquitoes. It is also advisable to bring a waterproof bag for your valuables and electronic devices.
A Halong Bay boutique cruise offers a unique and unforgettable experience in style and luxury. Whether you choose a private one-cabin wooden boat as L'amour Junk or a larger boutique cruise for your family or group, you can expect personalized service, breathtaking views, and a range of activities to suit your interests.
From kayaking through limestone karsts to visiting hidden caves and floating villages, a Halong Bay boutique cruise offers endless opportunities for adventure and discovery. So, book your cruise today and embark on a journey that will create memories to last a lifetime.