Halong Bay & Bai Tu Long Bay Cruise
Off The Beaten Track
Find your unique self by exploring the off-the-beaten-track journey and admiring the magnificence of Halong bay &    Bai Tu Long bay – one of the 7 Natural Wonders in the world.
Enjoy to the fullest with our exclusive seasonal promotions from Indochina Junk. Our diversity of options ranging from boutique wooden boats to luxury steel one can be perfectly fit with your travel plan.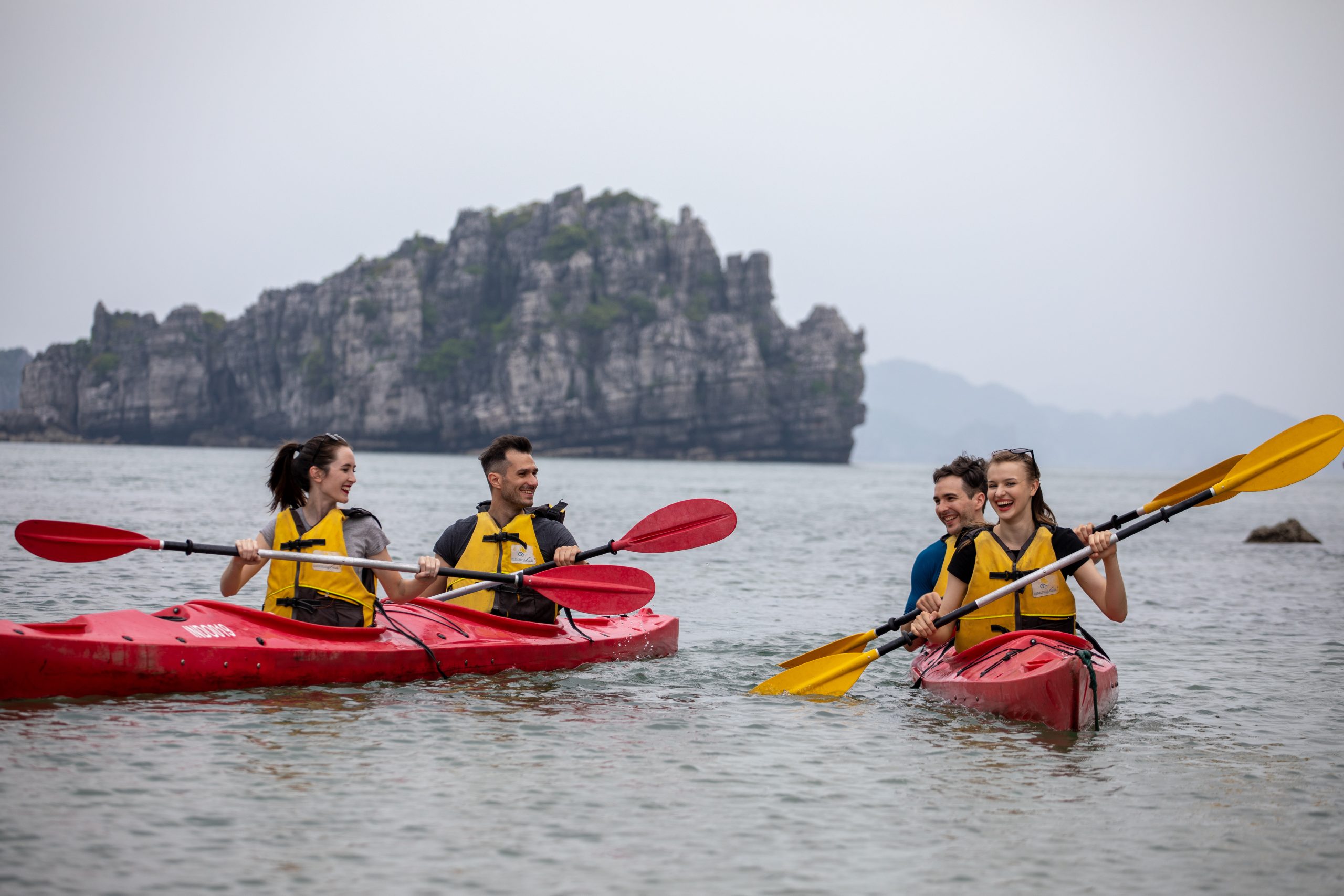 2 DAYS 1 NIGHT CRUISE
All inclusive package
Hanoi – Halong transportation
Early bird & Last minute promotion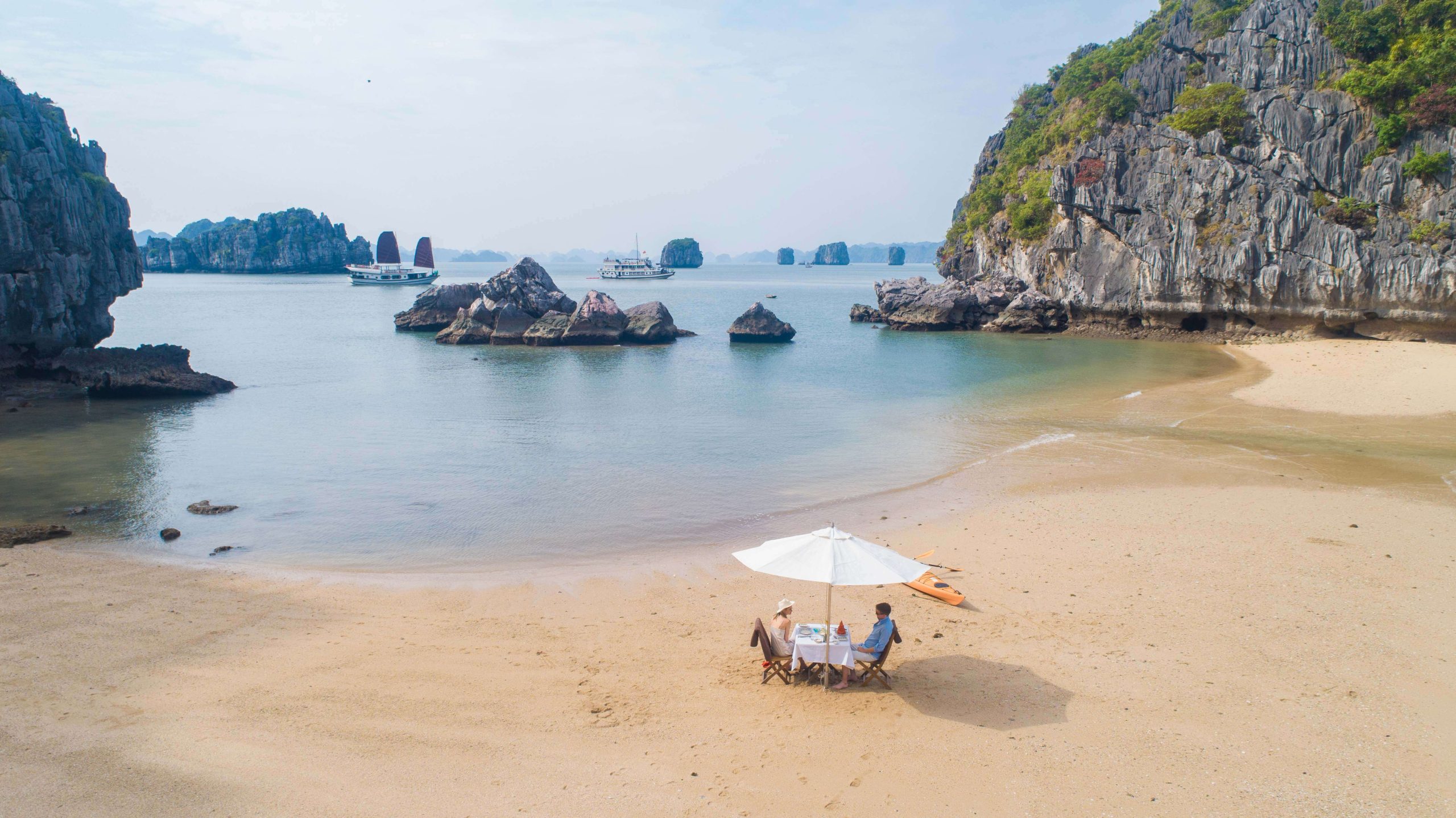 3 DAYS 2 NIGHTS CRUISE
All inclusive package
Hanoi – Halong transportation
Early bird & Last minute promotion

Promotion
Combo Packages
Vietnam is truly a great destination for wonderful getaway that every travelers dream of. With our well researched itinerary, you not only have a chance to explore the marvelous beauty of Bai Tu Long Bay – the World Heritage Site but also the gorgeous beauty of other attractions in Vietnam, such as: Sapa, Ninh Binh, Yen Duc Village or great combination with cozy and luxury Hanoi homestay. All of the destinations in our itinerary were carefully inspected by our travel experts to ensure bringing the most interesting and not crowded trip to beloved customers. Indochina Junk is very happy to announce some interesting combo as below. 
Experience
A Lifetime of Memories
Off the beaten track cruise in Bai Tu Long Bay
Indochina Junk was the first company to receive full permission to tour Bai Tu Long Bay, and now has years of experience to guarantee an enchanting trip to the less visited areas. The whole area of Halong Bay UNESCO World Heritage site can be divided into central Halong Bay, western Bai Tu Long Bay, and Lan Ha Bay near Cat Ba Island. While central Halong Bay has long been a tourist area, Bai Tu Long Bay remains a rarely explored destination.
Friendly staff and unique service
All the staff of Indochina Junk come from different regions in Vietnam, and demonstrates a passion for their heritage by providing customers with an once-in-a-lifetime experience in Halong Bay. They are youthful, friendly and professional in their job performance. In addition, Indochina Junk focuses on the visitors' experience by offering unique services: kayaking, exploring deep into the local life in the floating village, having a BBQ lunch on the beach and swimming at a private beach in Bai Tu Long Bay

Responsible Travel
For a green Halong Bay
Indochina Junk is a sustainable and responsible business. We always focus on respecting our customers, staff and the local people and cultures. We share the benefits of sustainable tourism with local communities and protect Halong Bay's environment.
We believe in sharing with local community and environment by practicing sustainable travel business with responsibility, high respect to culture, locals and destination.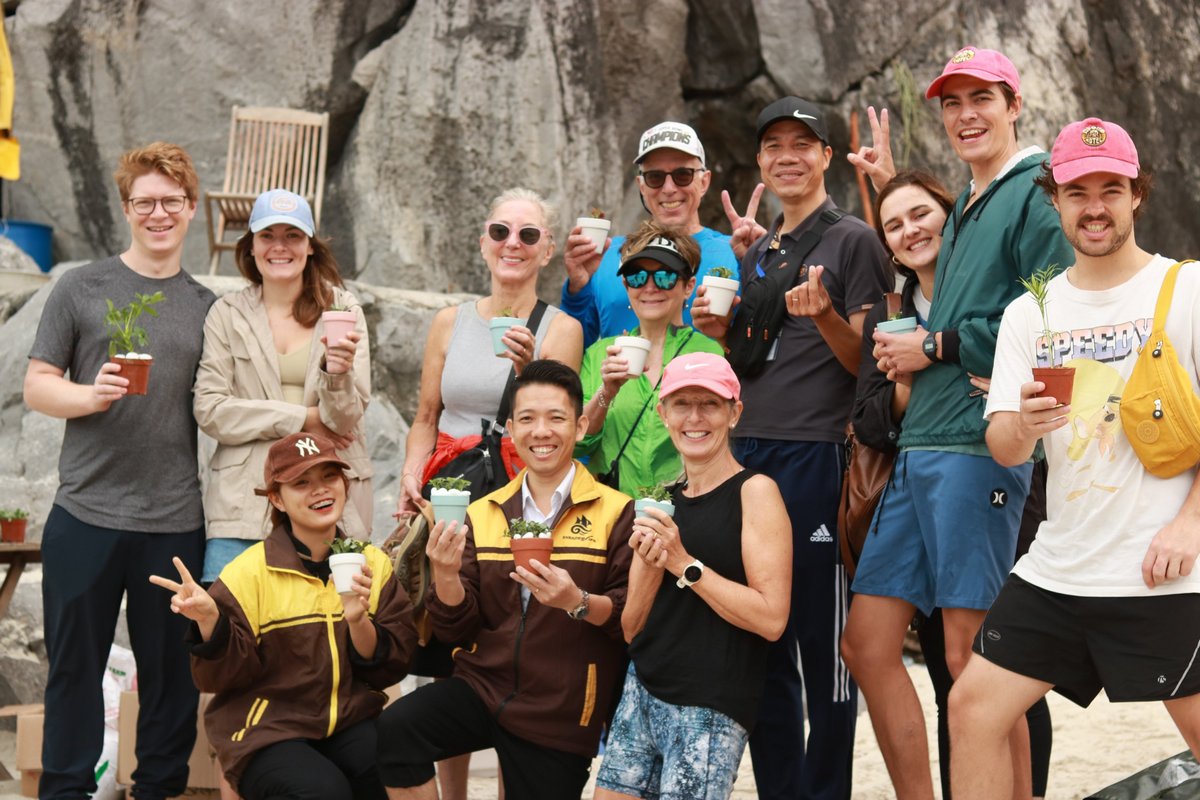 EXPLORE BAI TU LONG BAY THROUGH OUR GUESTS' EXPERIENCES
FOLLOW US ON
" There are many cruises to HaLong Bay to choose from, and selecting one can be a challenge. This was a great choice for a few reasons. I can just say Bai Tu Long Bay was incredible. We immediately sailed out in a direction less-frequented, and for the next 2 days hardly saw another boat. The staff was outstanding. They all went "above & beyond." And he was extremely knowledgeable about the area. A great combination of activity (kayaking, visiting a quiet island for swimming & having lunch) & free time on the boat. It is worth every penny and really lives up to expectations…"