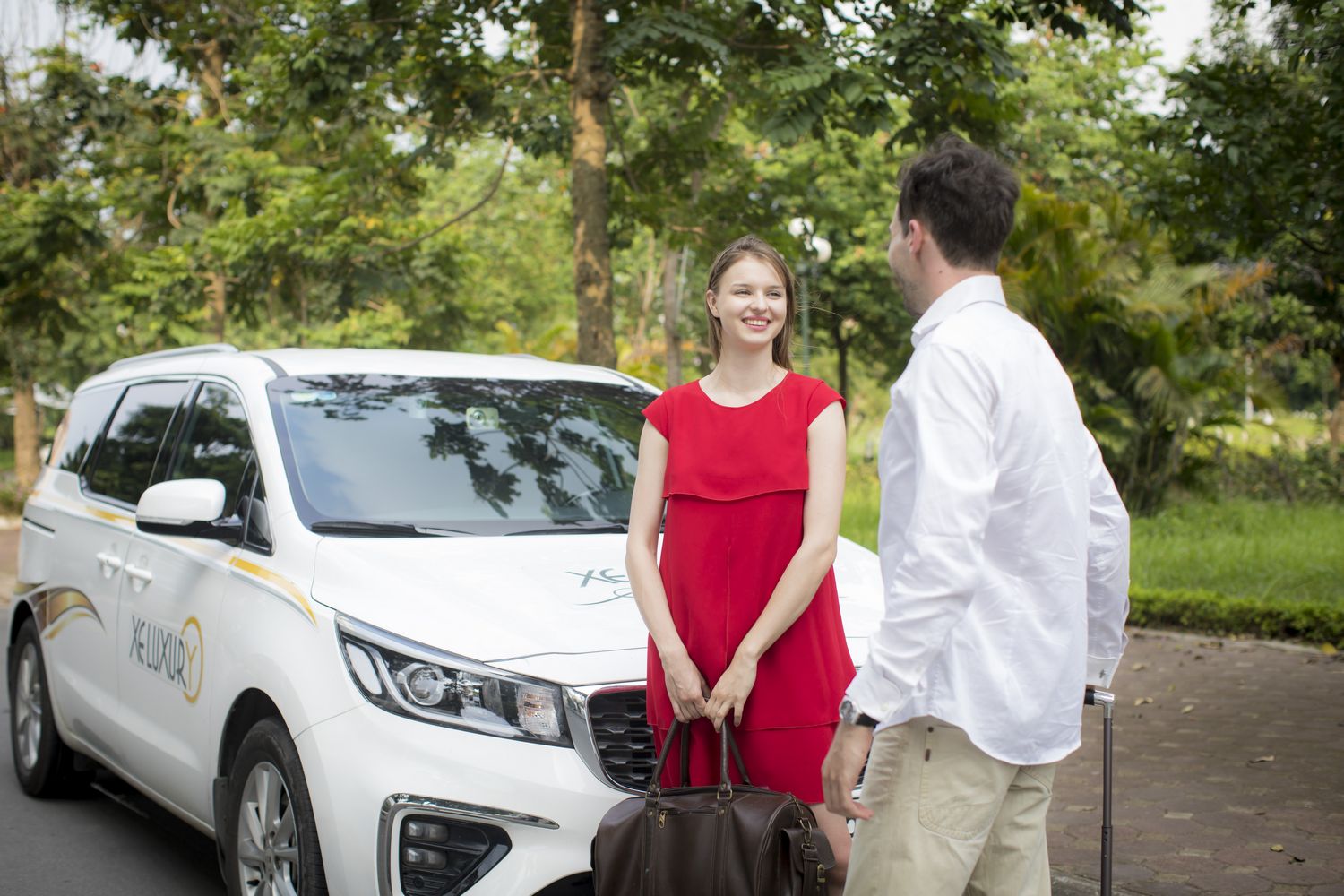 Transportation to & from Halong Bay
Transportation Hanoi to Halong Bay
There are about approximately 160 kilometers between Hanoi and Halong. It is not so far distance, which makes this UNESCO World Heritage Site becomes easily accessible. There are many options for you to get to Ha Long Bay depending on your budget, travel plan and personal purpose. In this article, we will show you some means of transportation between Hanoi and Halong Bay.
The distance between Hanoi and Halong Bay 
Halong Bay, located in Northeastern Vietnam, is a UNESCO World Heritage Site known for its stunning limestone islands and emerald green waters. Many travelers often wonder about the distance to Halong Bay and how to get there from Hanoi, the capital city of Vietnam.
The distance between Hanoi and Halong Bay is approximately 160 kilometers, which takes around 2,5 hour – 3 hours by road. There are various transportation options available, including buses, private cars, and limousine van. The most popular way to reach Halong Bay from Hanoi is by booking a cruise tour that includes transportation, accommodation, and activities. This not only saves time and effort but also allows travelers to fully enjoy the beauty of Halong Bay. However, it is easy for you to manage your transportation to Halong Bay 
Shuttle bus/ Private car between Hanoi and Halong bay
There are many kinds of transportation from Hanoi to Halong but shuttle bus/car is the most popular option.
You can choose to hire a private car transfer or use shuttle bus service which is normally included in Halong Bay tour package. This type of transfer is available for departing from Hanoi center (or Hanoi Old Quarter area) only.
The shuttle bus can be understood as "tourist bus", leaving Hanoi around 08:00 – 09:00 am and return at 2:30 – 3:30 pm every day. If you are staying at a hotel in Hanoi Old Quarter, the shuttle bus will come to your hotel to pick you up. Otherwise, you have to take a taxi to the meeting point (normally is in front of Hanoi Opera House).
Local buses
Travelers can get a bus from Gia Lam or My Dinh bus station in Hanoi to Bai Chay bus station in Halong city. It currently costs about 7 – 10 $/person/way, it is cheap but more crowded and inconvenient as limited English speaking. Payment by VND (Vietnam dong) is accepted.
Indochina Go – the premium transfer between Hanoi – Halong Bay
The Indochina Go is the limousine van service provided by Indochina Junk. We are said to be the first company offer the "Limousine service" to give the customers more luxurious and comfortable transfer between Hanoi & Halong.
The transportation is well included in a tour with Indochina Junk (no need to pay extra any fees) and has an affordable price to pay – a not really overpriced in comparison with Shuttle bus. It's a brand new van that has only 7 huge leather seats and is featured with luxury interior design. Luxury vans provide huge and soft seats with seat belts. This kind of van has a lot of modern features.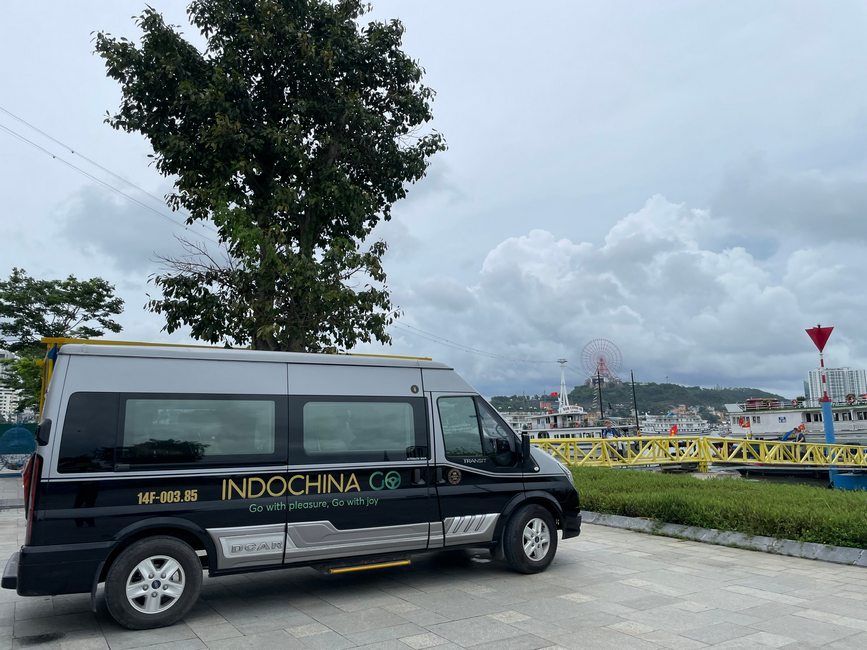 Pick up and drop off location in Hanoi by shuttle bus
You will be picking up at your hotel in Hanoi Old Quarter. Indochina Junk does pick up our visitors at their hotel in Hanoi Old Quarter. Other places far from Old Quarter, please contact us for details.
Other tour operators might not pick up at your hotel, they will ask you to be at certain place or their office… for pick up, and so you should check it in advance.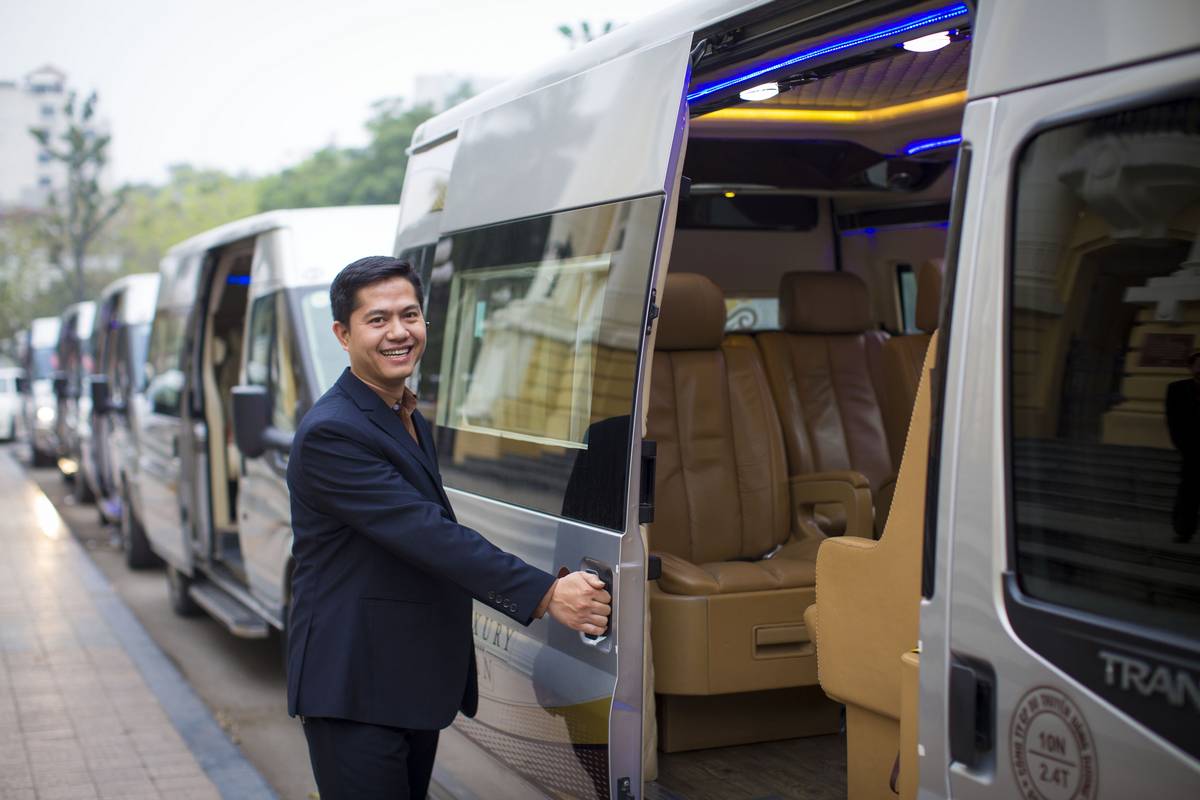 Train from Hanoi to Halong Bay
Departs from Yen Vien train station in the early morning and arrives Halong at 12:00 am. As reviewed, this train schedule is not convenient and takes longer time than shuttle bus. Moreover, when you reach Halong train station, you need to hire a taxi to go to the harbor, and on the train there are almost local people, most of them can't talk and understand foreign language. So we do not recommend you to take train from Hanoi to Halong Bay. 
Direct flight from Hanoi to Halong bay by Helicopter and Seaplane
If you dont mind the cost, this is the fastest and best way to transfer between Hanoi and Halong bay.
The helicopter is available and supplied by Vietnam Northern Service Flight Company. This service is only available for charter and is at a higher budget range. 
The seaplane takes off from Noi Bai international airport and lands off at Tuan Chau Marina with only 45 minutes. You also have 15 minutes for sightseeing over Halong bay. Hai Au Aviation is the unique seaplane service in Vietnam until now.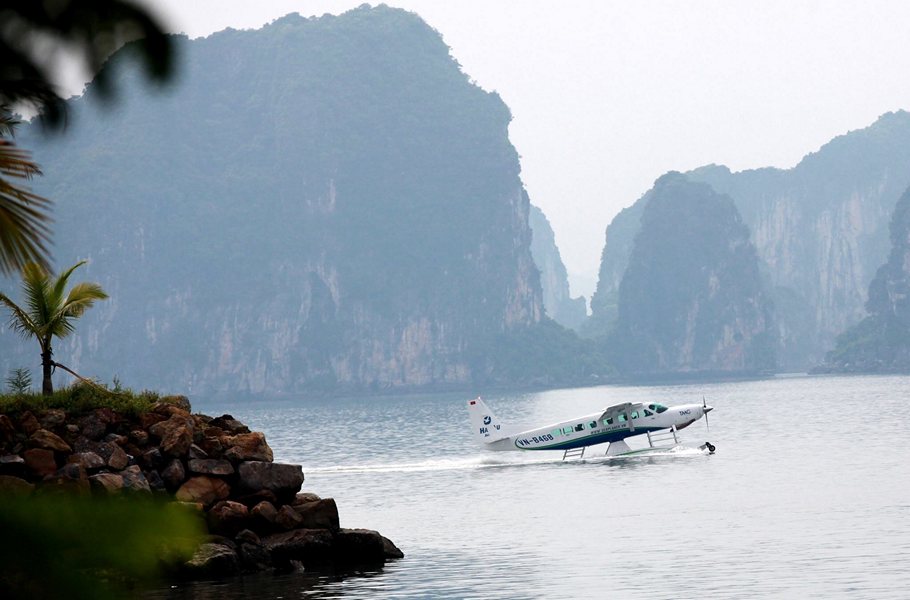 Getting to Halong Bay from Saigon, the Southern and Central Regions
Flying to Van Don Airport in Quang Ninh
For travelers from the South and Central regions, Van Don International Airport in Quang Ninh is an excellent entry point. Upon arrival, you can easily reach Halong Bay, which is approximately 60km away, by road. There are two main transportation options available – taking a taxi or boarding the Phuc Xuyen bus.
Taxi / Private car: Taxis are a convenient and comfortable mode of transport from Van Don Airport to Halong Bay. The journey takes around 60 kilometers and costs between 600,000 VND and 800,000 VND for a 4-seater taxi.
Phuc Xuyen Bus: Another option is to take the Phuc Xuyen bus, which operates from the airport to the city center. The bus fare is 100,000 VND per passenger. To ensure a smooth pickup, it is advisable to contact the Phuc Xuyen Bus hotline directly at 02033.556699 and inquire about the pickup schedule.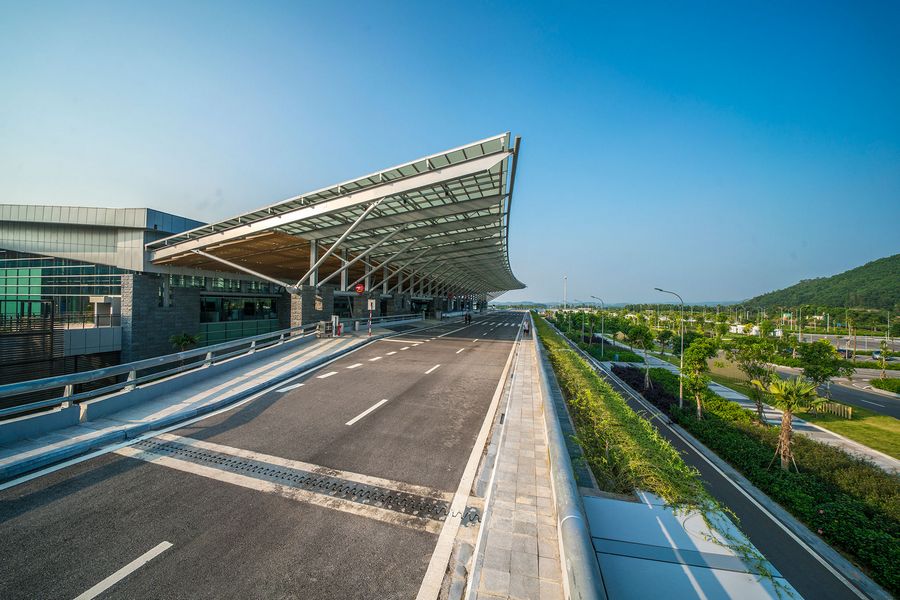 Flying to Cat Bi Airport (Hai Phong) 
Contrary to popular belief, Van Don Airport is not the closest airport to Halong City. Cat Bi International Airport in Hai Phong is actually just 40km away from Halong Bay, making it a convenient choice for air travelers. The journey from Cat Bi Airport to Halong Bay takes around 40-50 minutes by car. Here are the transportation options available:
Taxi: Taxis are readily available at Cat Bi Airport, and the journey to Halong Bay costs around 500,000 VND to 600,000 VND for a 4-seater taxi.
Shared Limousine Transportation: An alternative to taxis is shared limousine transportation, which is a cost-effective option. The fare for shared limousines is approximately 200,000 VND per passenger.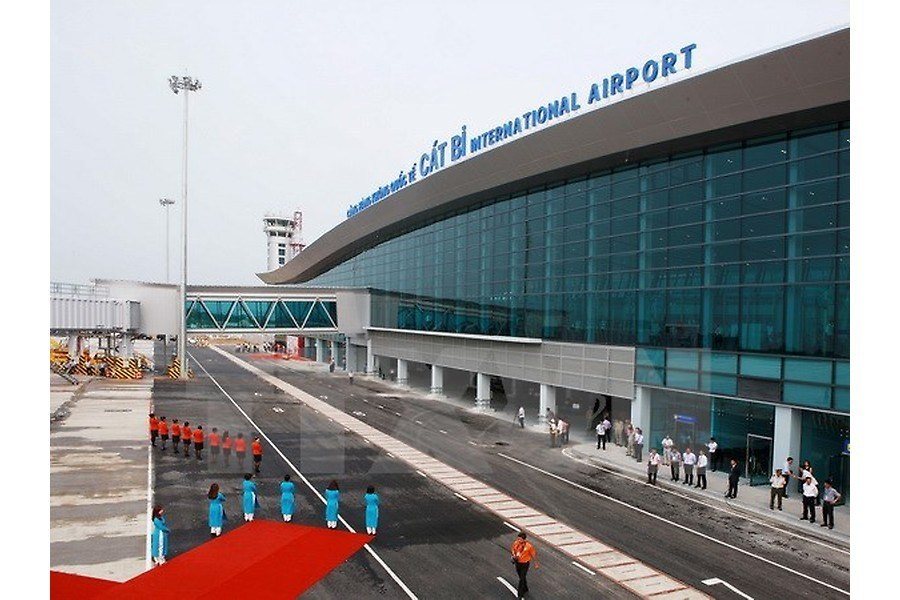 Flying to Noi Bai Airport
If you prefer to fly to Noi Bai International Airport in Hanoi, you can still easily reach Halong Bay, despite the distance of approximately 170km. Noi Bai Airport offers numerous flight options and is an excellent choice for travelers. Here's how you can get from Noi Bai Airport to Halong Bay:
Private Car: Hiring a private car is a comfortable way to travel from Noi Bai Airport to Halong Bay. Several car rental services are available at the airport, providing a range of options to suit your preferences and budget.
Shuttle Bus: Another option is to take a shuttle bus from Noi Bai Airport to Halong Bay. These buses operate on fixed schedules and offer affordable fares. It is advisable to check the schedule in advance and book your seat to ensure availability.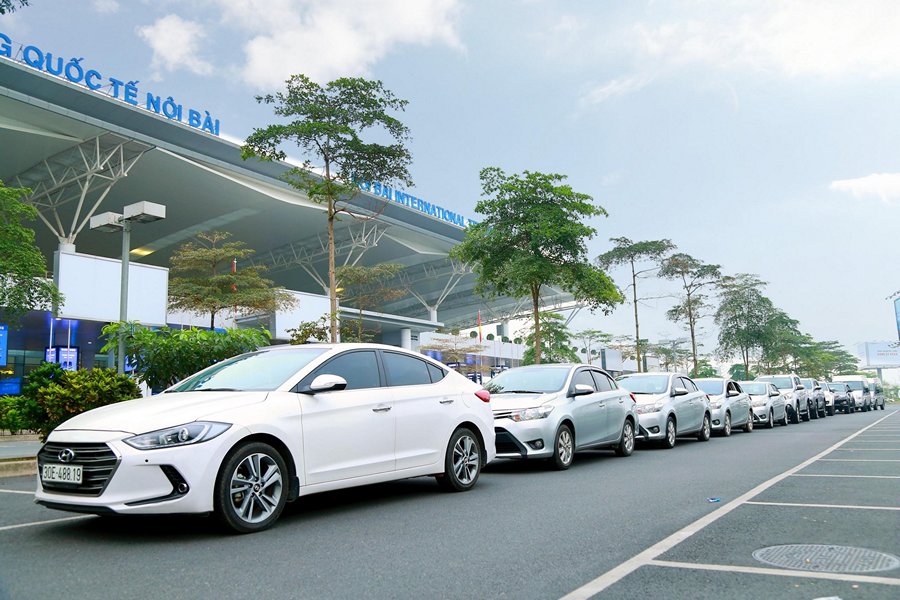 Transfer from Halong Bay to other area 
Transfer from Halong bay to Cat Ba island
You can travel from Halong Bay to Cat Ba Island by taking wooden junk from Bai Chay habor to Gia Luan habor, from there you get the shuttle bus to Cat Ba town.
Another option is taking ferry from Tuan Chau Island to Gia Luan habor then Cat Ba town.
You can also manage to take a car from Halong Bay to Hai Phong city, arrive at Got Pier then go to Cat Ba island by ferry.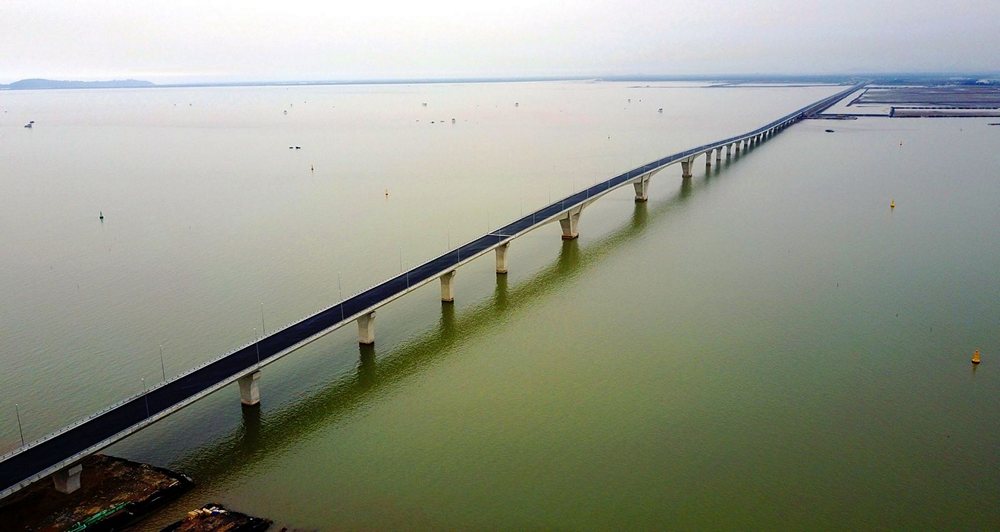 Transfer from Halong bay to Ninh Binh city
You can travel from Halong Bay to Ninh Binh city. Ninh Binh is also a great place to visit. After Halong Bay trip, you can get local bus to Ninh Binh at Bai Chay bus station (not far from habor) or limousine van. There is also private car available for this transfer service. The distance is 220 km and takes 4 hour driving.
Local bus: 150.000đ – 250.000đ/ticket 
Limousine van: 350.000 – 450.000đ/ticket 
Read more: Halong Bay – Ninh Binh tour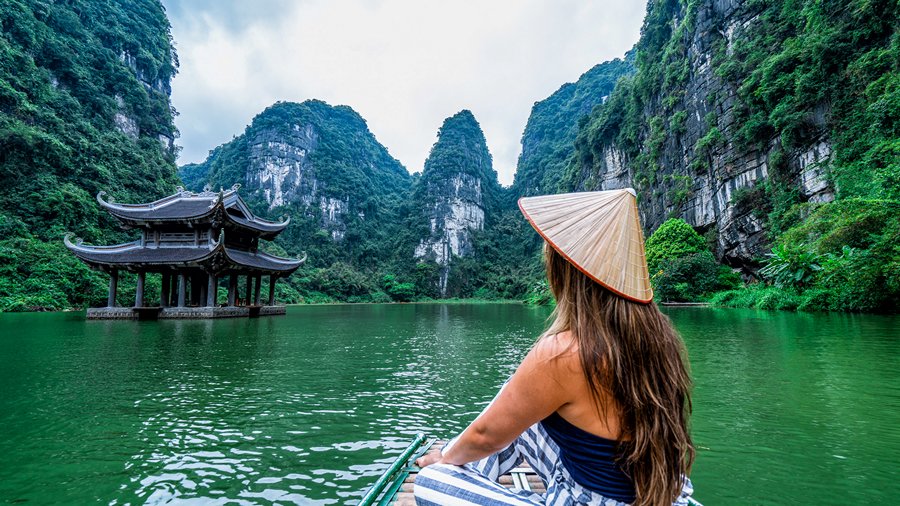 Transfer from Halong bay to Sapa
Normally, travelers drive from Halong bay to Hanoi for stop then take an overnight train or bus to Sapa but you can also travel from Halong Bay to Sapa on an overnight bus (Phuc Xuyen bus). They have daily schedule at 6:45, 11:00 and 18:00, departing from Bai Chay bus station to Sapa. However, it is a long distance, nearly 500km.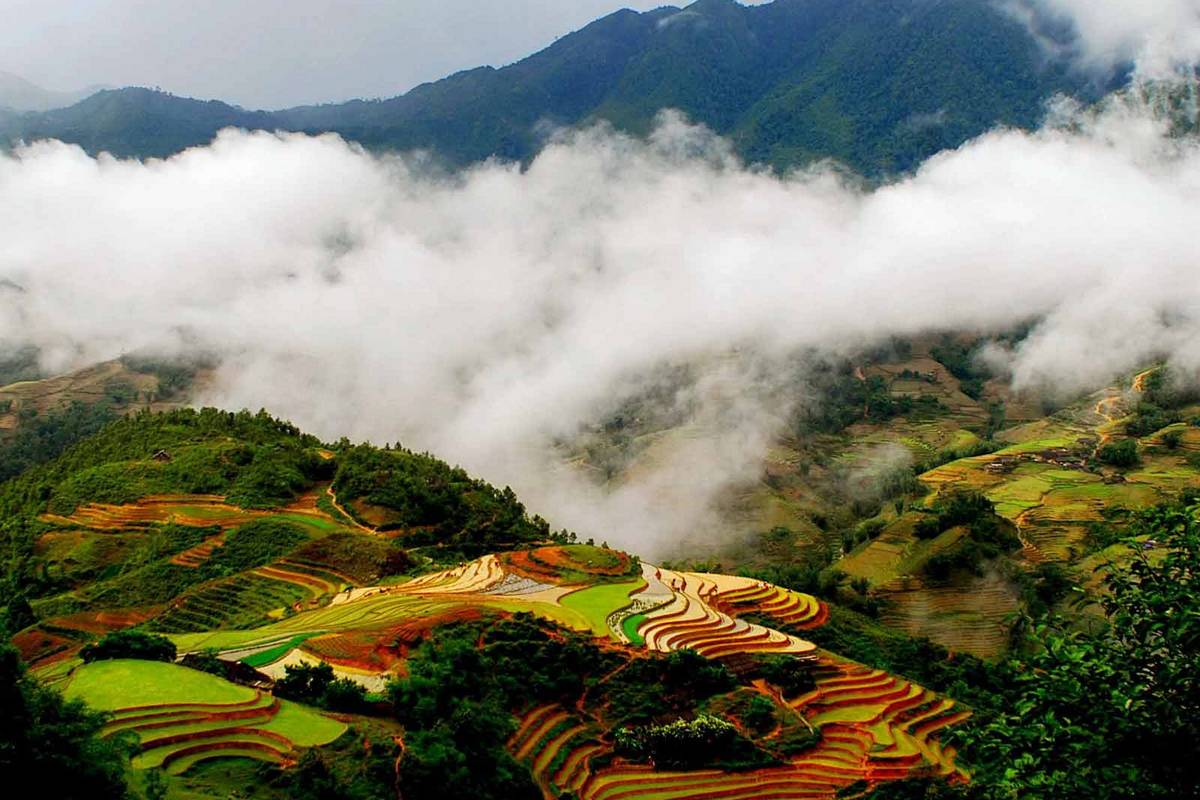 Scenic highway
Transfer from Hanoi to Halong Bay passing by Bac Ninh, Hai Duong and Quang Ninh province, you will get to see country side with many villages, water buffalo, rice fields… and other interesting local life feature, so be ready with your camera for this 3 hour driving.
Yen Duc village, the community-based tourism village on the way
Yen Duc village locates 70km from Halong Bay, on the way back to Hanoi. It is about 2 km from the main road to the village. Indochina Junk has developed this community-based tour to promote local culture and bring the unique experience to visitors. You can choose to stop by there for 2-hour, 5.5-hour option or stay overnight in the village to discover.