Halong Bay Private Cruise – A Handy Guide to plan your trip
Why a Private Cruise in Halong Bay
A Halong Bay private cruise offers an unparalleled experience, allowing you to fully immerse yourself in the beauty and serenity of the natural landscape.
Halong Bay is renowned for its magnificent landscapes of nearly 2,000 rock formations and islets. It has become one of the most popular destinations among international tourists. Recently, Bai Tu Long Bay stands out as an off-the-beaten-track one reserving the most pristine and natural look, echoing the legendary myth of the bay. With a similar landscape to Halong Bay, Bai Tu Long Bay features clearer water and unspoiled scenery. The whole area offers the best opportunities to explore the unknown as a true adventurer, immerse in the tranquility of the ocean and spend the most treasurable time with your loved ones.
In addition, if you are looking for the venue for a special vacation to celebrate your wedding, brithday party or honeymoon anniversary, or just a special time for family gathering. The private cruise vacation on Halong Bay is the best choice to enjoy it at best.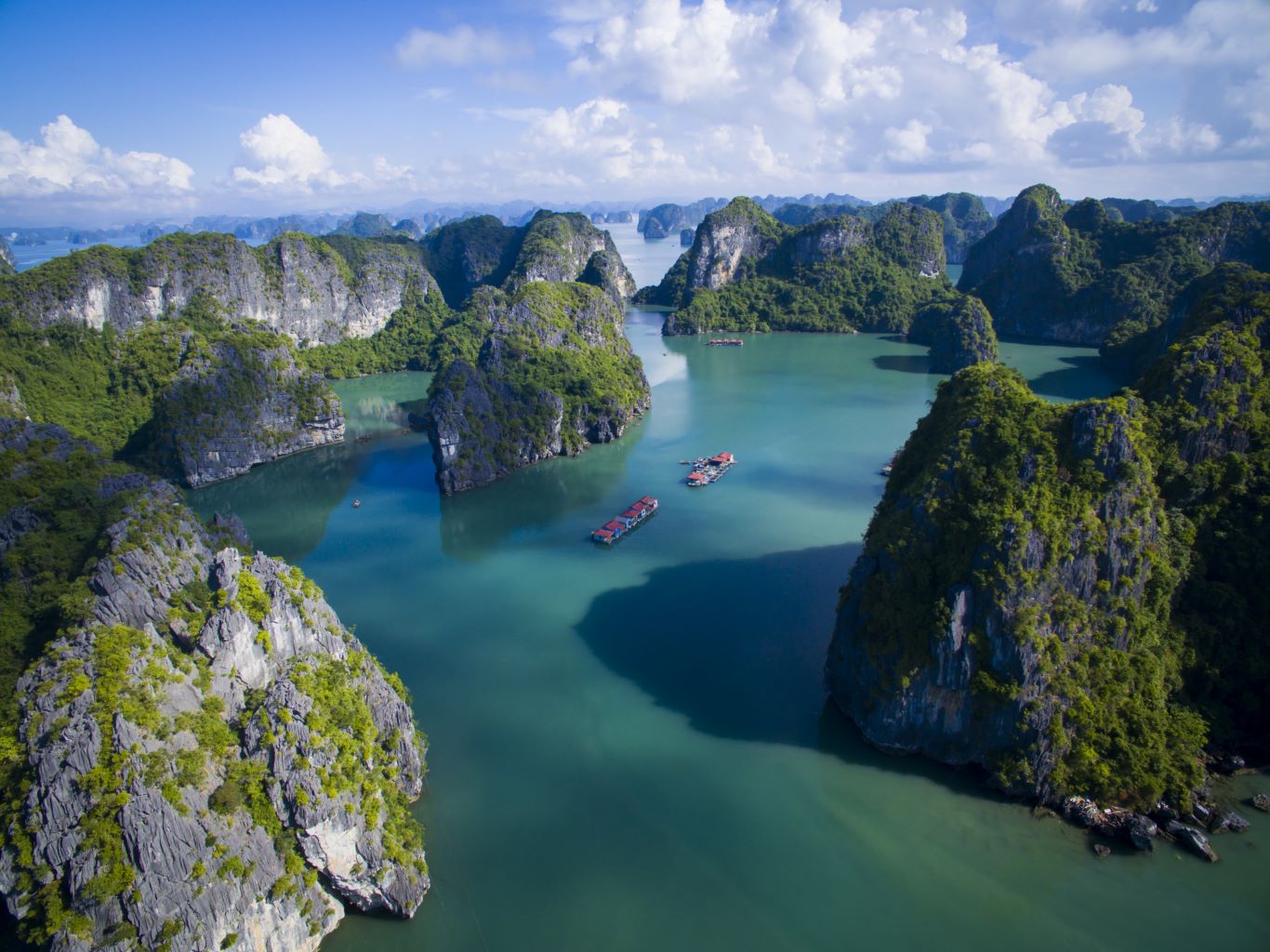 That is exactly why a private cruise in Halong Bay and Bai Tu Long Bay. Not only do you have access to the untouched marvel, but also receive exclusive services and itinerary. Private cruise is the best choice for any special occasion such as honeymoon, anniversaries and even marriage proposal. The experience will surely bring you to the next level of romance and exclusivity.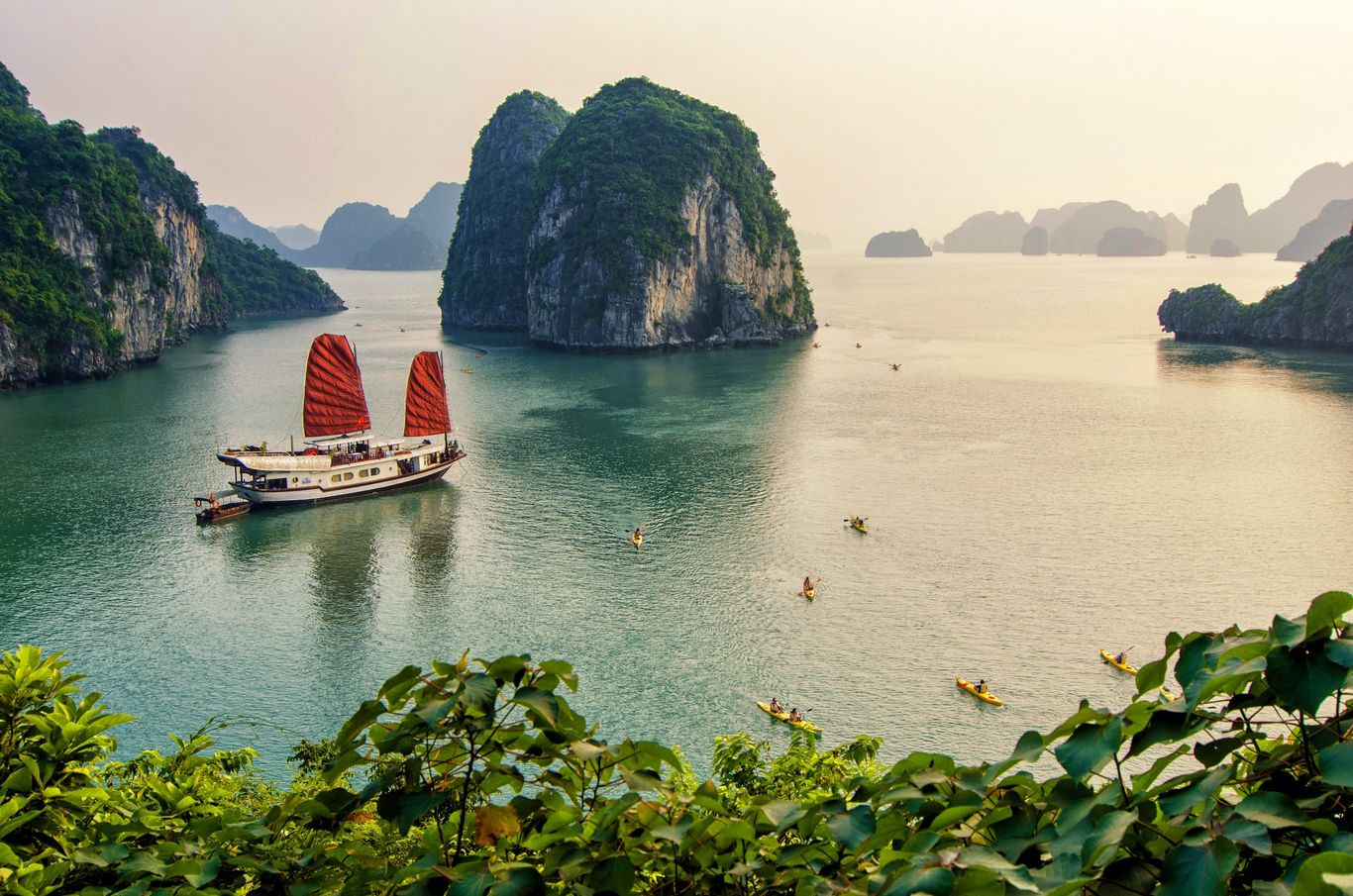 What you'll get
When embarking on a Halong Bay private cruise, there are several key elements that set this experience apart from a typical group tour:
Private space for yourself 
With a private boat, you'll have the entire boat to yourself, providing ample space for relaxation and enjoyment. Whether you're traveling with family, friends, or as a couple, this exclusive private space on a cruising' boat through Halong Bay ensures a truly special experience.
Exclusive Itinerary
One of the main benefits of a private cruise on Halong Bay is the ability to tailor your itinerary to your preferences. You can choose which attractions to visit, set your own schedule, and enjoy the trip as you want.
You are your own captain in this voyage exploring the unknown. The itinerary is whole-heartedly designed by you and just for you to fully enjoy the adventure on the off-the-beaten-track destination. No rush, no fixed schedule, just you and the sea.
However, there is some limitation on the moving distance, anchor area and visiting area in cruise itinerary that your cruise consultant will advise you before booking.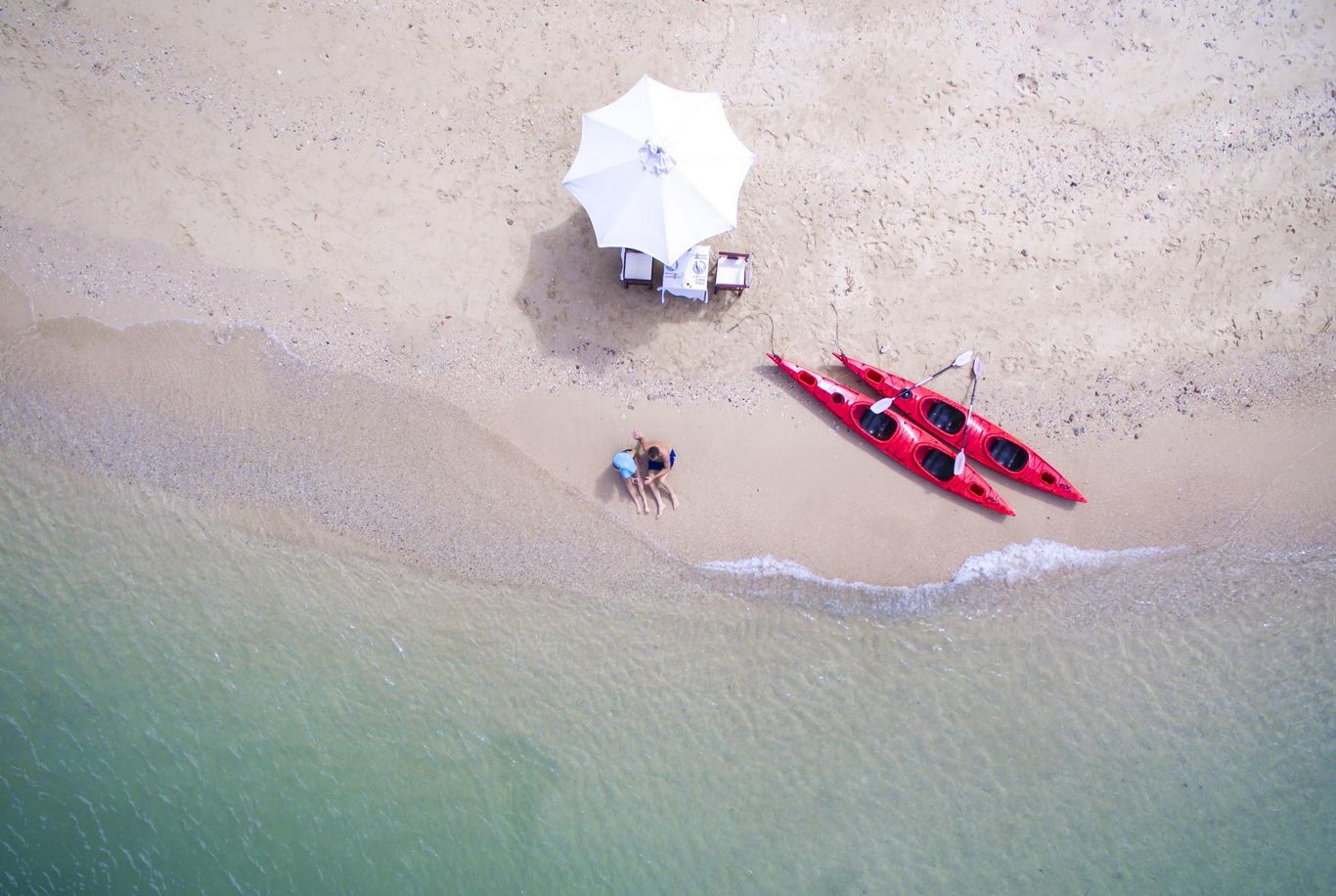 Private Cabin
Particularly, private cabins guarantee a romantic and quiet atmosphere for you to enjoy a nice, relaxing cruise in the bay. A cozy, home-like cabin will act as a trustworthy companion to help you re-energize for whatever to come in the next day.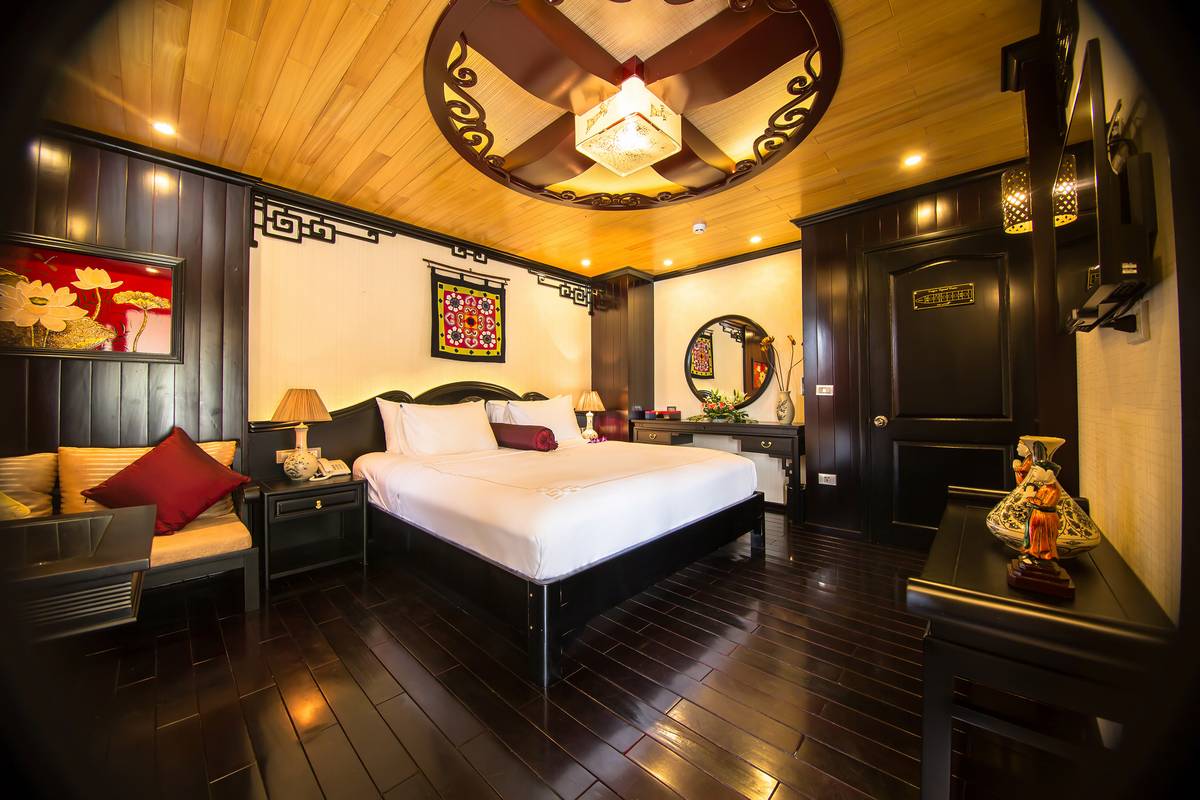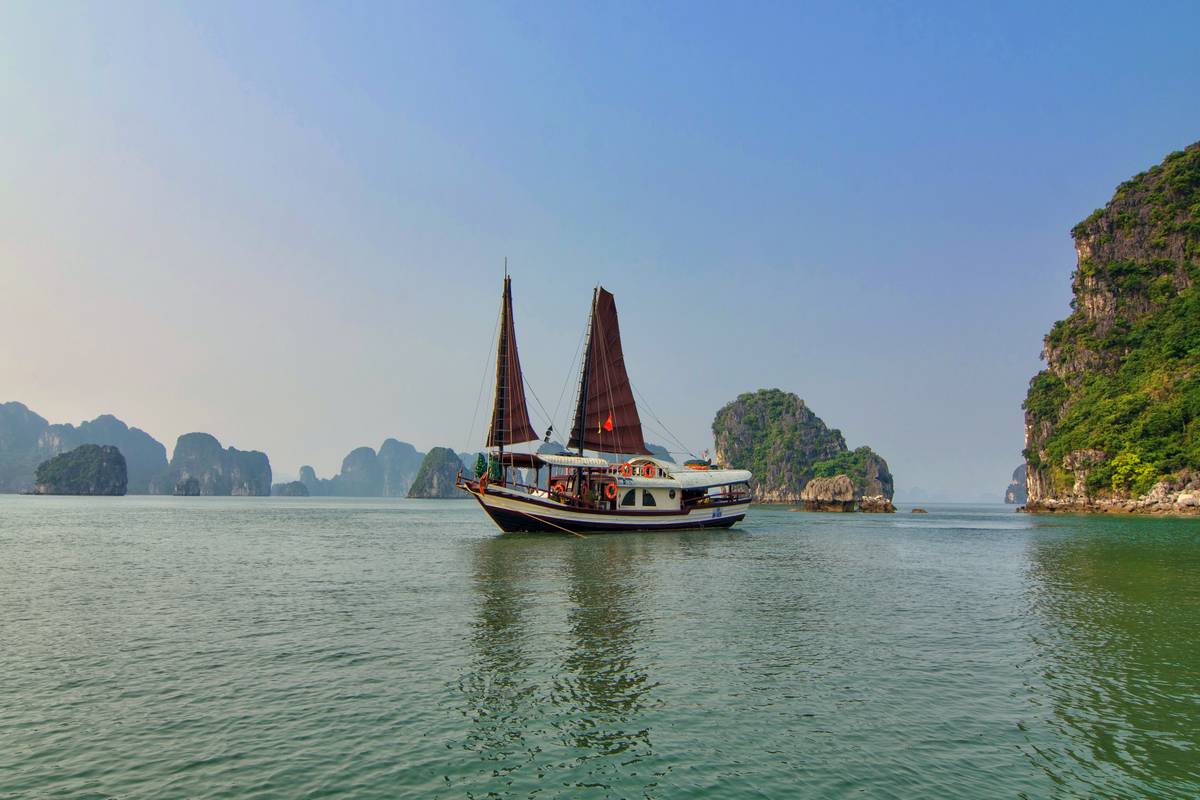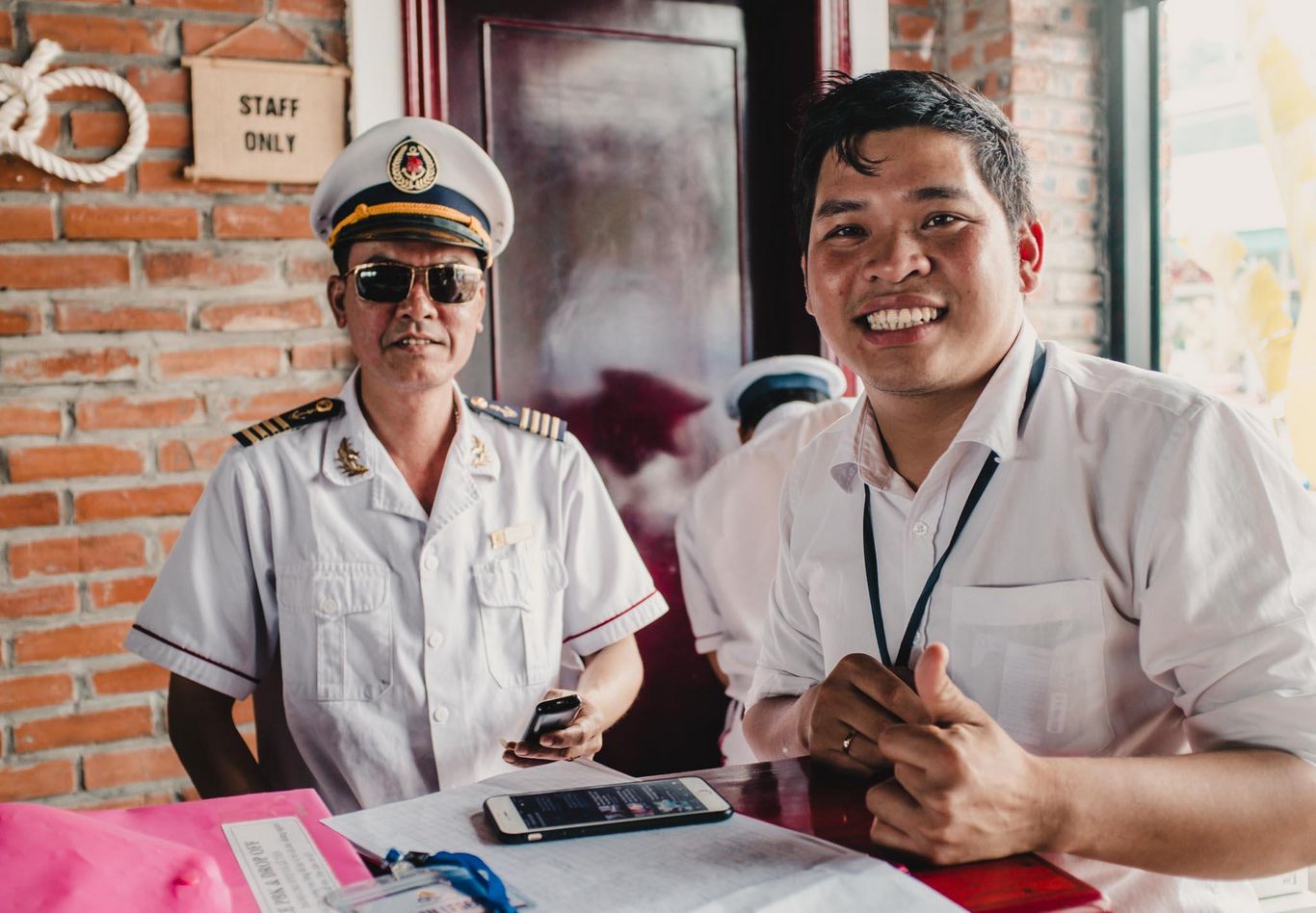 Tour options for a Halong Bay private cruise
When planning your Halong Bay private cruise, you'll have a variety of tour options to choose from one day cruise to 4 day cruise.
One day cruise
If you're short on time, a one-day private cruise is an excellent way to see the highlights of Halong Bay. This option typically includes visits to popular attractions, such as Sung Sot Cave and Titop Island, as well as activities like kayaking, swimming, bamboo boat rowing and hiking in the island's mountain.
You can choose the 4 hour cruise, 6 hour cruise or 8 hour cruise for this day cruise. The longer than 8 hour journey is not possible.
2 day 1 night cruise
A 2 day 1-night private cruise allows you to fully immerse yourself in the beauty of Halong Bay. You'll have the opportunity to explore more attractions and participate in a wider range of activities, all while enjoying the comfort and luxury of your private boat. You will spend 1 night on cruise at your own space and enjoy activities like: kayaking, swimming, cave visiting and island visit. As the trip is private, you are free to choose your favourite experience.
3 day 2 night cruise
For the ultimate Halong Bay experience, consider a 2-night private cruise. This option gives you ample time to explore the bay's hidden gems, engage in exciting activities, and truly soak in the breathtaking scenery. There more time for you to set your own itinerary during 3 days on the bay.
4 day 3 night cruise
For those who want to fully explore the wonders of Halong Bay, a 3-night private cruise offers an extended itinerary, allowing you to visit even more attractions and enjoy a leisurely pace.