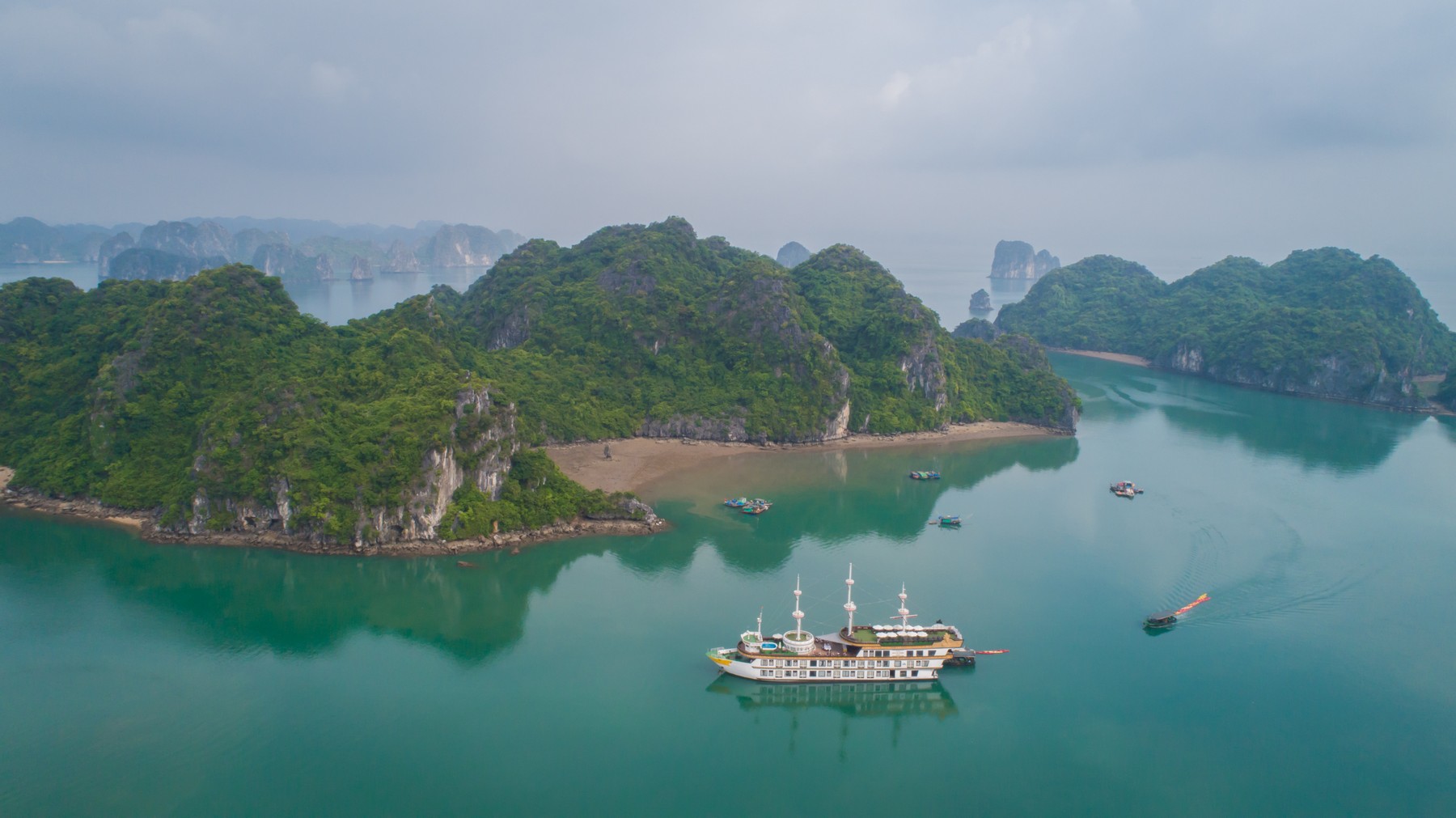 Cong Dam Area
The magnificent beauty of the mountains and sea in the Cong Dam area can make anyone fall in love.
This outdoor geological museum has been preserved for 340 million years and the most outstanding area is a regional park with mountains formed from limestone.
Here a lot of coral reefs are concentrated, with underground lakes inside the limestone mountain and underwater caves. It is also an area of many large beaches, Tra Gioi, Cay Bang and Cat Oan, with smooth, white sand and clear, blue water.
In Cong Dam area is an old, small village, which has retained largely intact its traditional fishing culture with a population of about 120 people. You can talk with local people, hear them tell tales of their memorable lives or sit in bamboo boats paddled by local women who will take you to explore the magnificent mountains and beautiful small houses.
Far from the mainland, the Cong Dam area is isolated from normal tourist routes so the landscape here still retains many primitive features and a very clean environment. Tourists come here to take part in interesting activities such as kayaking and fishing with fisherman, as well as participating in planting mangroves to protect the environment.