5 Destinations to combine with Halong
Halong Bay was formed by millions of years of geological changes, which created thousands of islands. While you are planning to go to Halong Bay, why don't you pay a short stay at some nearby destinations? You will have an unforgettable trip in Vietnam – we promise!

Sapa
Sapa is considered the tourist capital of mountainous north area of Vietnam, it is also known as "the Tonkinese Alps" because of its location 1500 meters (4921 feet) above sea level and on the western edge of a high plateau. The special location of Sapa makes it the only place in Vietnam has snow in winter time. Sapa is famous for both its breathtaking, dramatic scenery and its rich cultural diversity.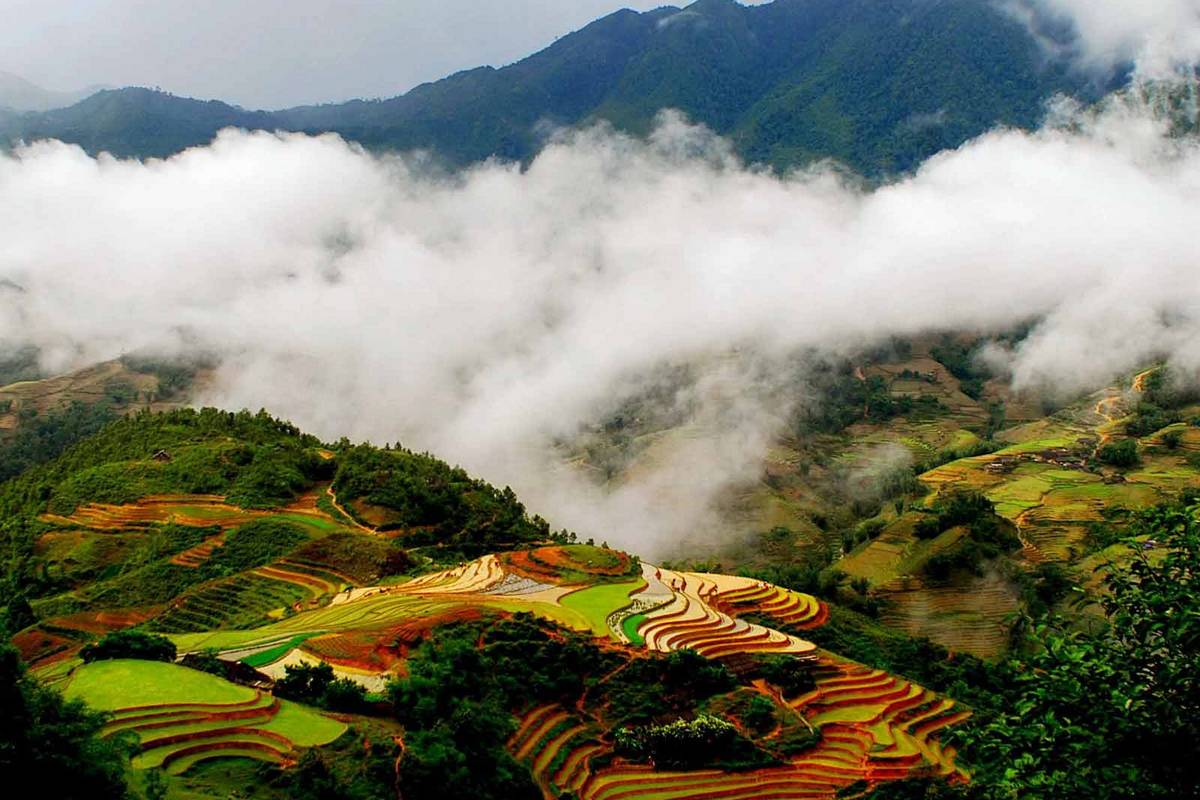 Coming to Sapa, you should do some trekking to Ta Van, Cat Cat and learn about the life of ethnic people. The local market is another highlight that you shouldn't miss, especially love market, which is held on every weekend. The local folks love talking with tourists and unlike other parts of Vietnam, English is used widely in Sapa. The cable car is available now in Sapa to Fansipan mountain, but the traditional trekking route is still one of the challenges for adventure lovers. Besides, O Quy Ho Pass should be written down on your list, it is one of the most spectacular passes and to be the most photographed pass of Vietnam.
Distance from Hanoi: 320 kilometers
Transportation option: train, car, express bus, motorbike
Time of stay: 2-4 days
Activities: Trekking, visiting the local market, homestay, visiting H'mong, Dzao village.
Recommended tour: Bai Tu Long – Sapa package
Mai Chau
Mai Chau is a nearby village and is a perfect place for short relaxing and experiencing Vietnam's village life in a remote setting. Mai Chau is not a good place for trekking but it pleased you with emerald mountains and green terraces. The best time for visiting Mai Chau is in Spring, from February to May, during that time, the plum flowers bloom brightly and strawberries are ready for you to harvest.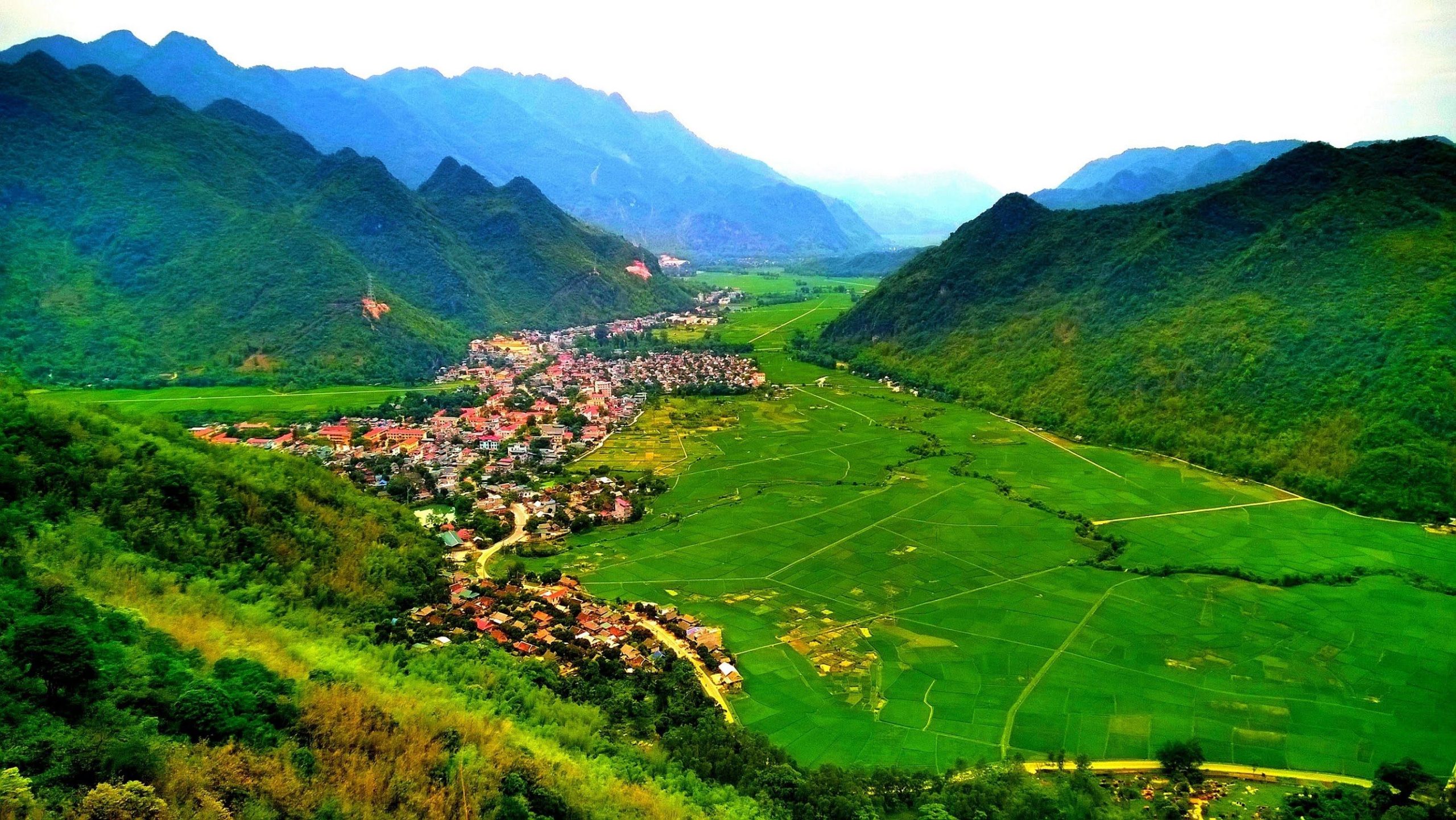 Distance from Hanoi: 150 kilometers
Transportation option: car, express bus, motorbike
Time of stay: 2-3 days
Activities: Trekking, homestay, biking and visiting Dzao village.
Yen Duc village
Yen Duc is a lovely village hidden among green paddy field. While the rice field is not a unique feature of the village, Yen Duc is remembered because of the friendly local. You can feel the warm welcoming as soon as you arrive.