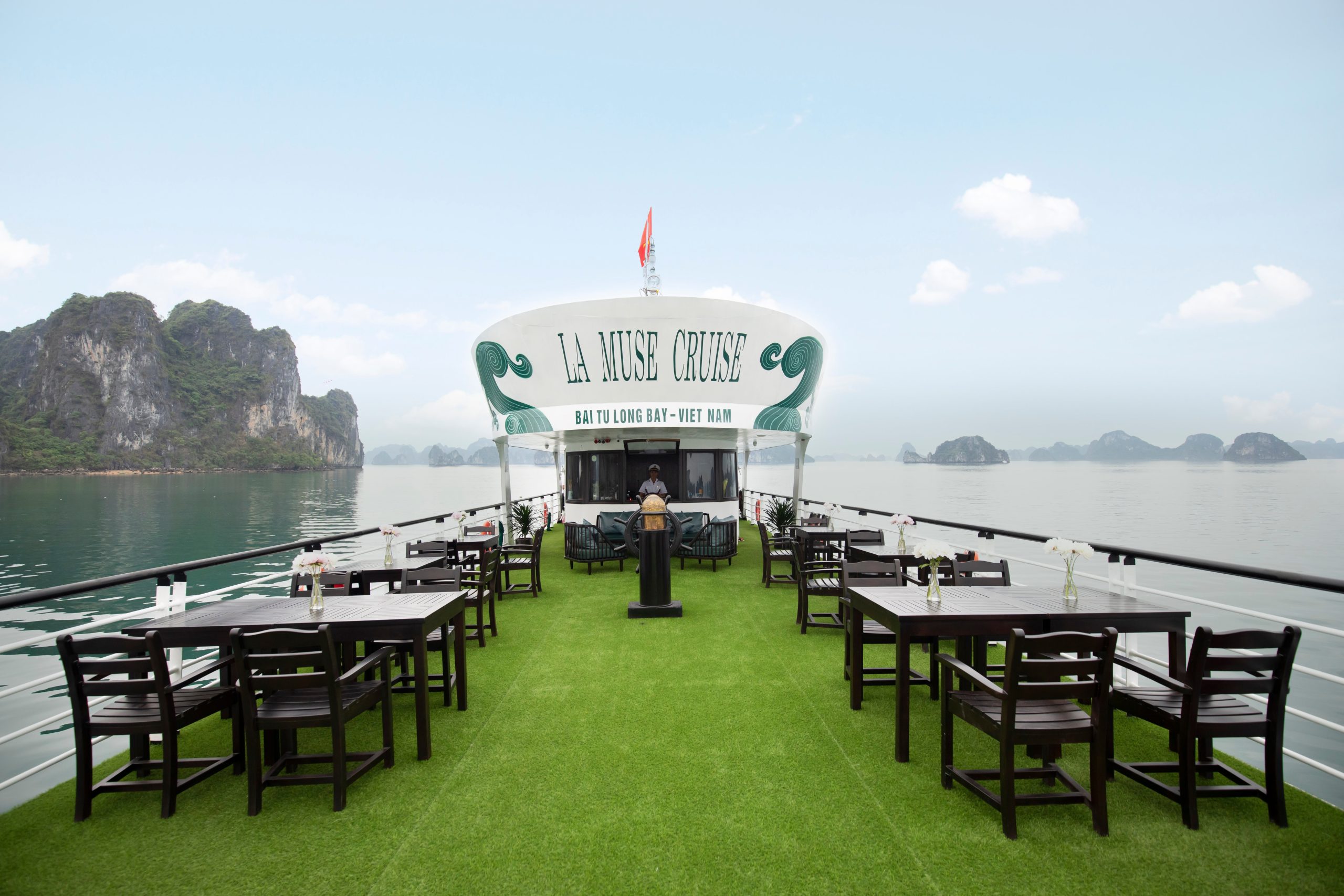 La Muse Cruise



Full day and half-day tours
La Muse Cruise is the newest steel boat of Indochina Junk Fleet. Mixing urban elegance colors and rustic charm materials, La Muse Cruise is a mild muse that leans on Indochine style with 2-dining areas and an outdoor coffee lounge.
A harmonious blend of styles 
La Muse Cruise is a luxurious day cruise that takes guests on an unforgettable journey through the stunning landscape of Bai Tu Long Bay. As a member of the renowned Indochina Junk fleet, La Muse Cruise boasts an elegant design inspired by the fusion of Indochine style, creating an exquisite atmosphere perfect for exploring the wonder and beauty of these majestic bays.
With a range of itineraries and activities tailored to suit every traveler's preferences, La Muse Cruise promises an extraordinary experience for the best day cruise on Halong Bay. 
Experience Bai Tu Long Bay in an exclusive itinerary
With a unique day cruise to explore Bai Tu Long Bay, a peaceful area with breathtaking natural landscapes and unique activities, La Muse Cruise offers an unparalleled experience for those looking to explore this less-visited gem. Choose the itinerary that suits you and embark on a journey to explore the wonders of Bai Tu Long Bay, whether it's a full day or half day cruise, aboard the La Muse Cruise. You will have  unforgettable cruising journey 
The La Muse Cruise will serve full day tours and half-day tours around Bai Tu Long Bay.
4 hour cruise tour 
5,5 hour cruise tour 
8 hour full day tour 
4 hour dinner cruise 
Facilities
Capacity: 36 Guests
OUTDOOR AND INDOOR DINING AREA
COFFEE CORNER
BAR
SPACIOUS RELAXING LOUNGE
EN-SUITE BATHROOM