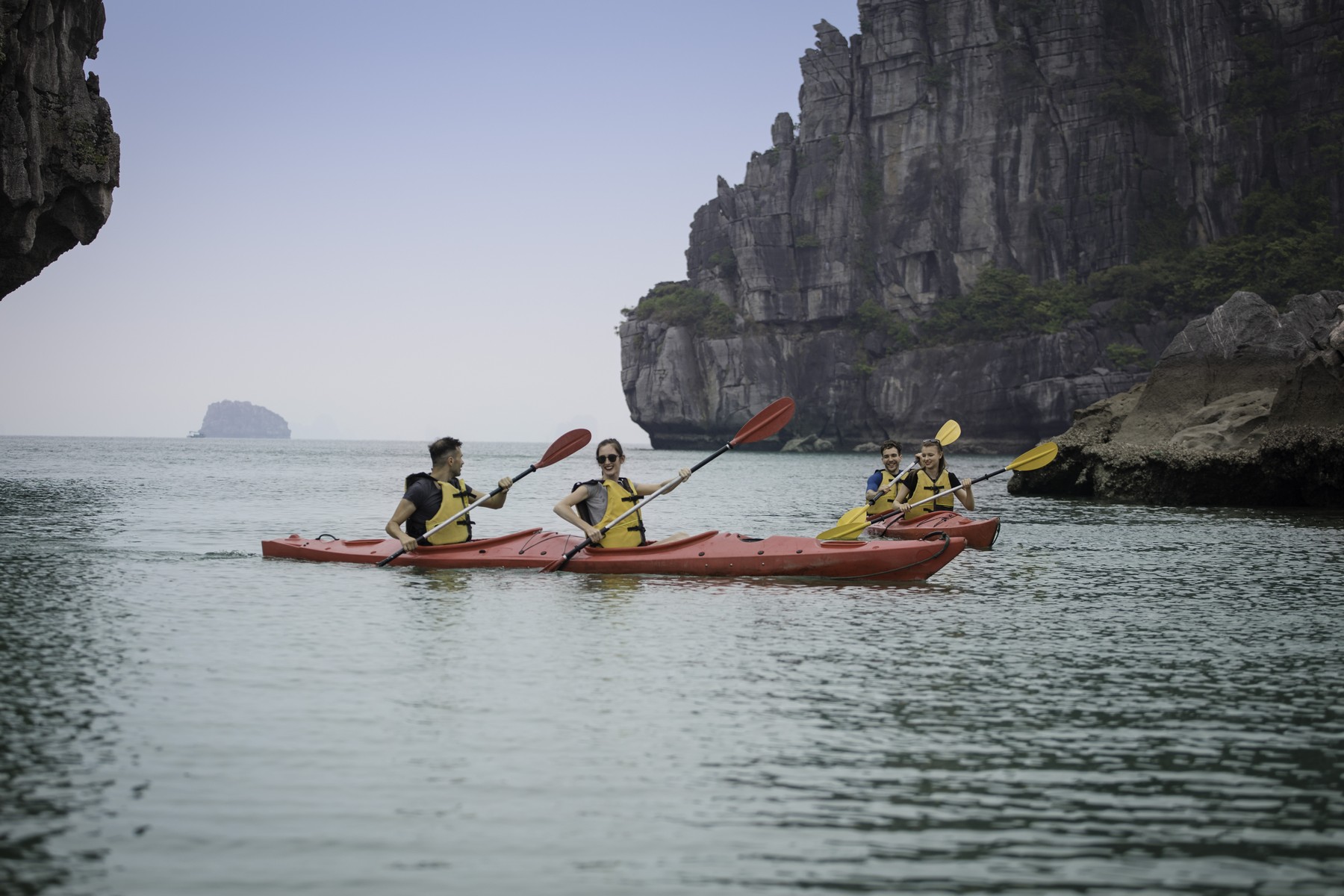 Kayaking in Halong
Kayaking in Halong Bay is the best way to explore the breathtaking beauty of Halong Bay. Paddle through islets; visit hidden caves, lagoons, unspoiled beaches and floating fishing villages…Kayaks go where other big boats cannot. Depending on trip length, visitors have different kayak route and time frame. Cruise with Indochina Junk, paddling around the islands, get closer to limestone karst and enjoy the breathtaking nature in a less visited corner of Bai Tu Long Bay must be a great experience for life.
When kayaking, you must follow the tour guide; it is risky to do by yourself without warning or instruction. The tour guide will help you use paddle and guide you to the safe area. Life jacket is a must for this activity when cruising Halong Bay. You can need to prepare suitable clothes: T-shirt and short, swimming suit in summer; warm clothes in the winter; wet shoes, hat, sunglasses… bring water, sun cream, dry bag storing camera, insect repellent…
Thanks to the bay's thousands of islands the conditions for sea kayaking are ideal – the water is calm, the current is fine and the wind is not too strong.
Kayaking is provided and included in all itineraries and cruise offered by Indochina Junk.