Choosing the right Cruise Itinerary
Some tips for picking the best Halong Bay cruise itinerary that suits your travel plan.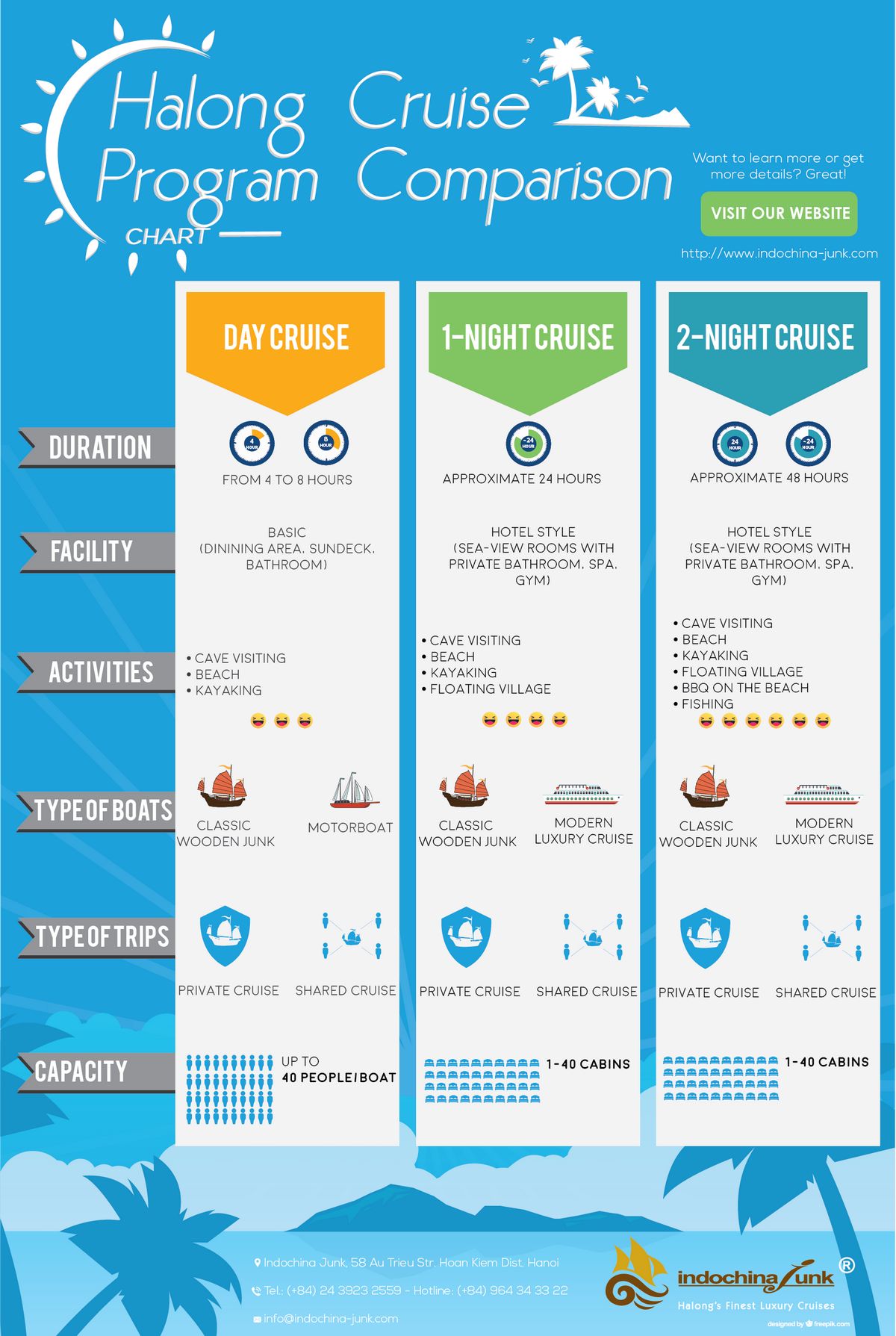 How long you want to stay in Halong Bay
There are 3 main types of the cruise that currently we offer:
Day trip cruise
Day trip cruise is a short journey created to give you a short observation of the breathtaking scenery of Halong Bay. The day cruises can be classified as the haft-day cruise and full-day cruise. While attending day cruises allows you to travel from Hanoi to Halong and back within a day where your time is limited; otherwise, we strongly recommend you to book an overnight cruise.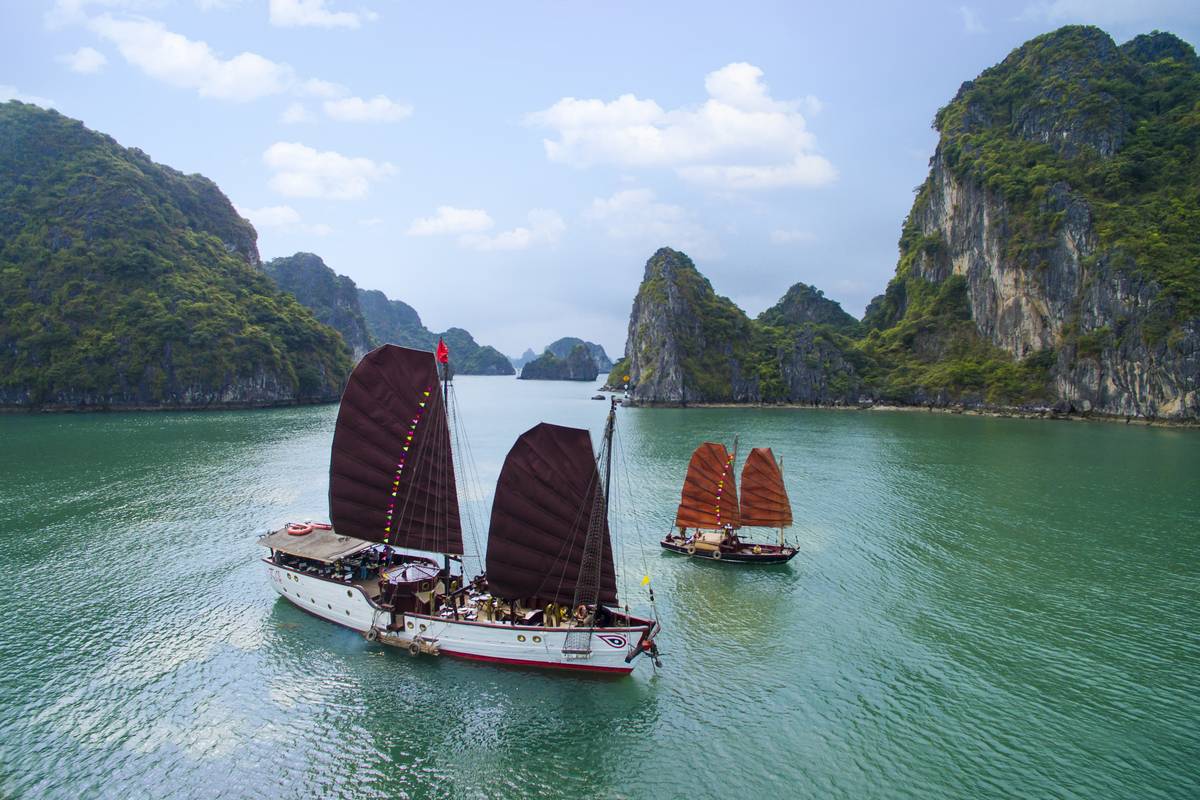 Overnight cruises
The overnight cruises are classical options which allow more time to relax and truly enjoy the peaceful atmosphere of the bay. Moreover, you will sleep in a wooden cabin that was designed reflecting old junk ships in Southeast Asia while having all necessary modern facilities.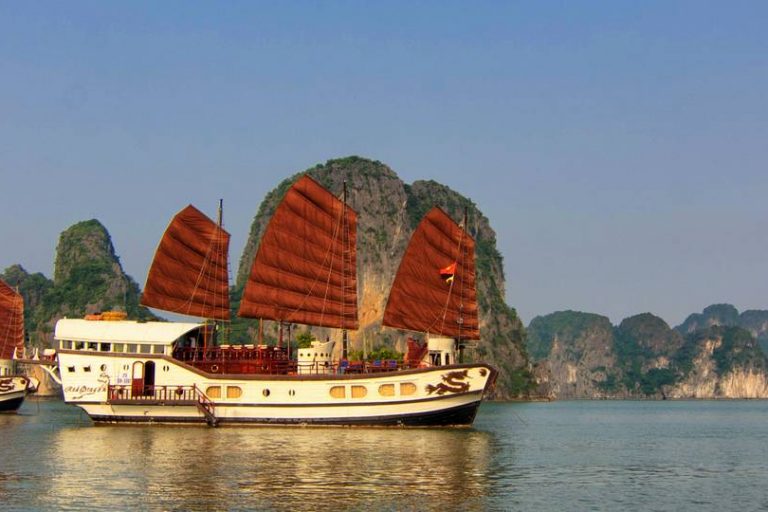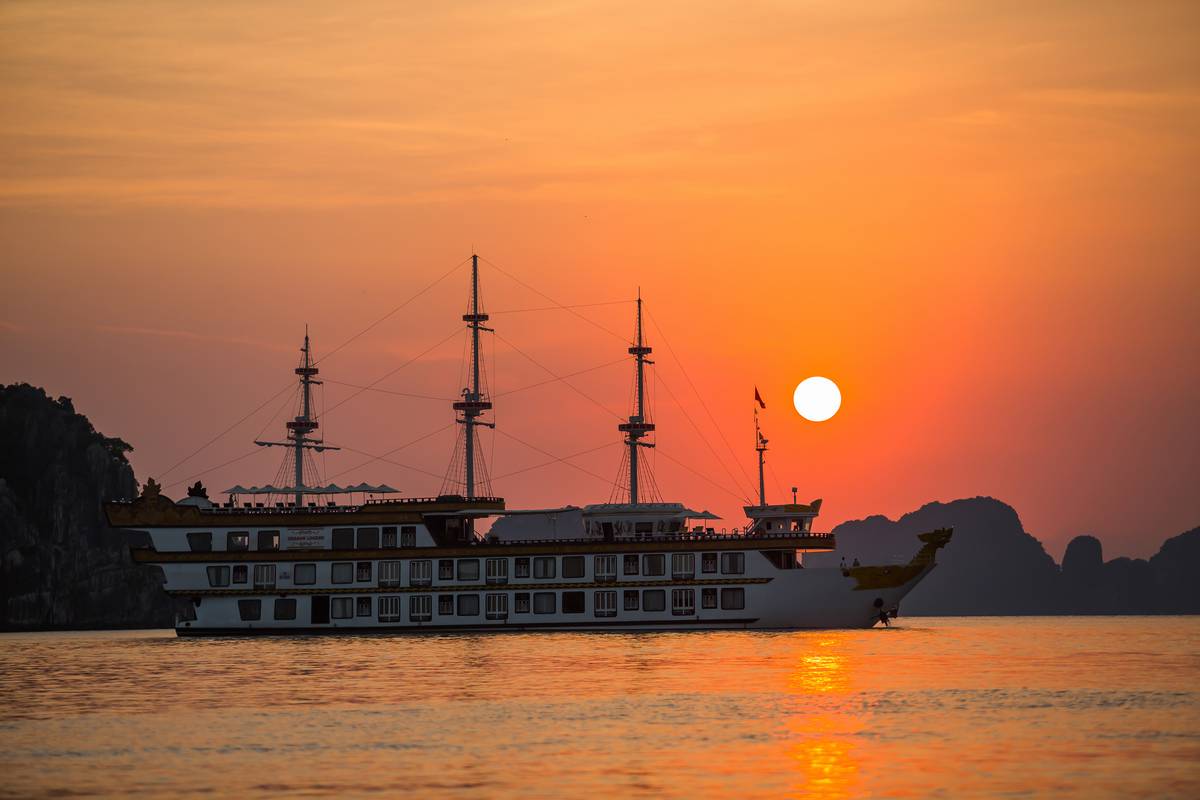 2-day 1-night cruise is a great option to admire the marvelous natural beauty of Halong Bay in a limited time frame. This itinerary lets you not only discover the beautiful thousands of lime stones islands and islets but also participate interesting outdoor activities such as swimming on a wild beach, kayaking around the island and visiting a fantastic cave on the Bay.
3-day 2-night cruise is ideal for you to discover Halong Bay and local life in a relaxed schedule. You will get to visit a cave, go kayaking and take a look at a floating village, and have a BBQ lunch on the beach. This trip takes you deep into natural wonder, and you will experience two memorable nights in the majestic bay. In the itinerary of 3-day 2-night cruises, some operators will organize you on a day boat to explore the bay on the second day of trip and back to the main boat in the afternoon; on the other hand, Indochina Junk offers you a continuous cruise experience, not switching between boats on the second day of the trip.
Facilities of cruises
The day cruises normally are designed following the oriental-style junk ships; while some of the operators use motor boats with basic facilities such as an outdoor dining area and a warm indoor restaurant, added by second-floor sundeck for the best bay view and other functional areas (fully equipped bathroom, luggage area, etc.).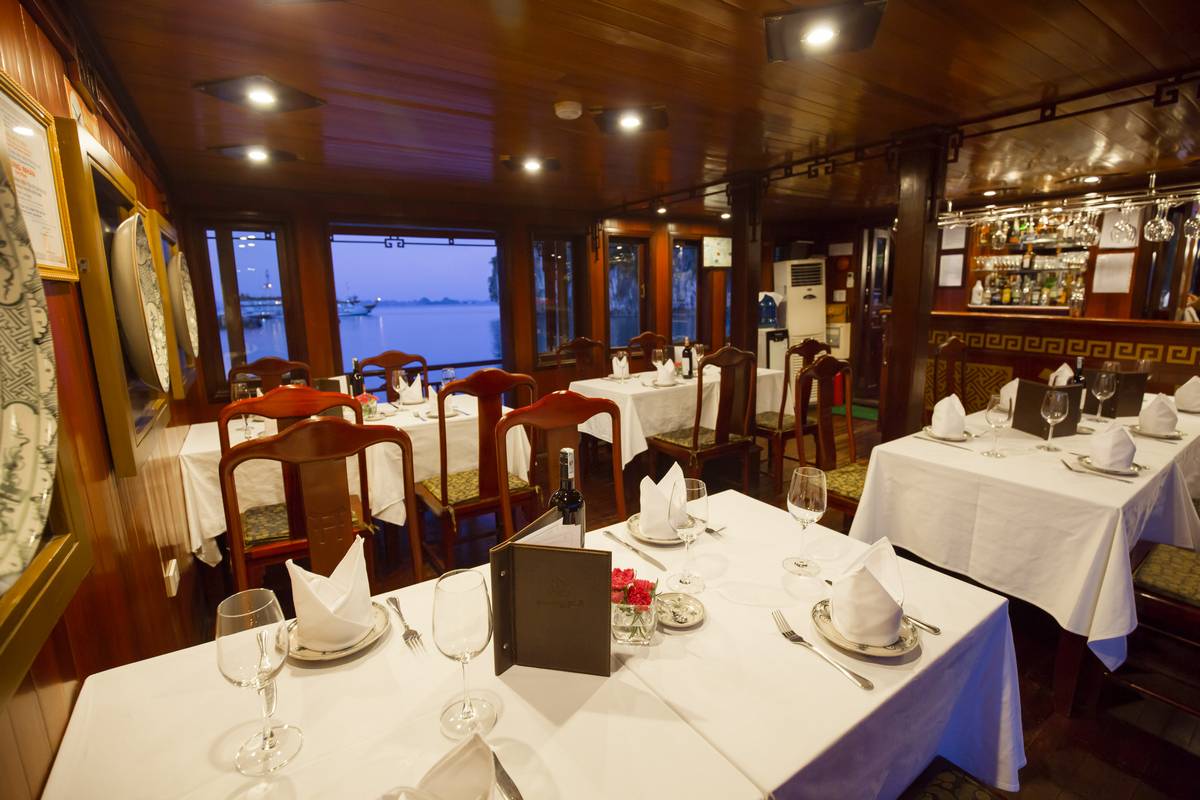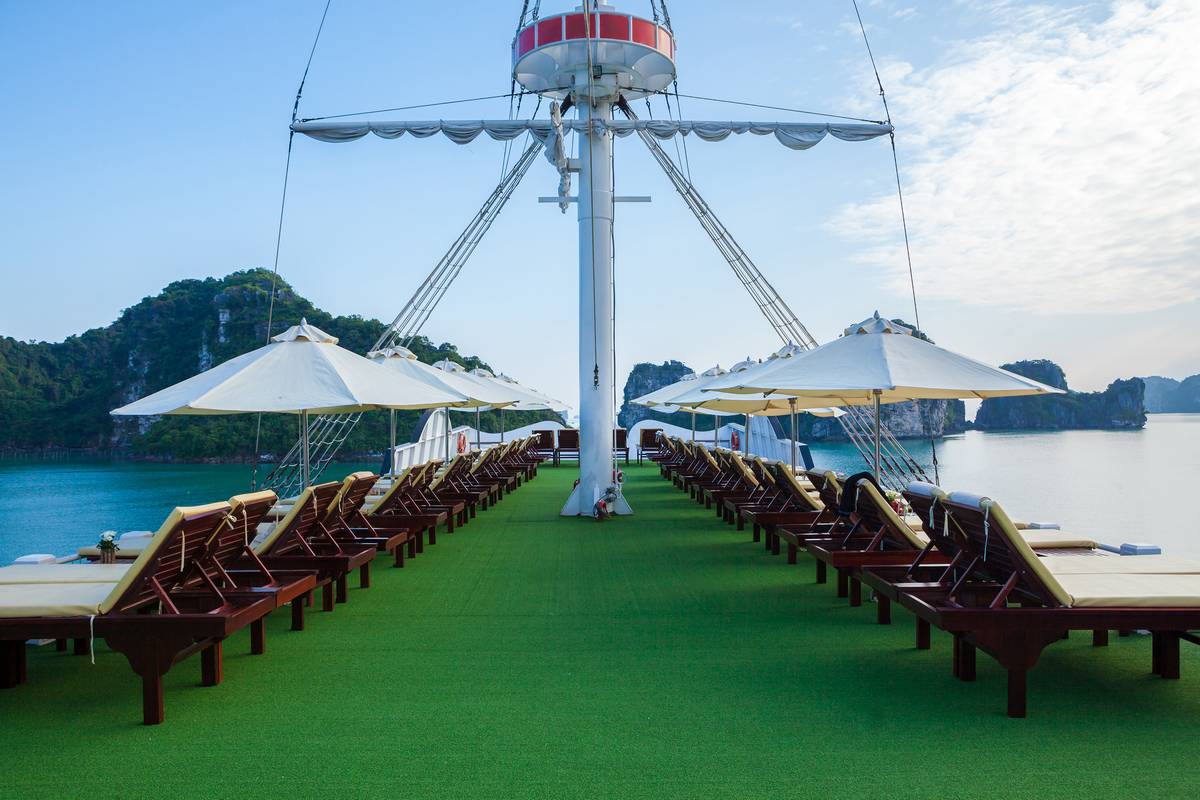 For the overnight cruises, there are 2 options for you. The first one is wooden junk, for example, Dragon's Pearl, Red Dragon, Prince, and L'amor (they are members of Indochina Junk fleet).  The second type is large and luxury cruises as Dragon Legend. Can't say that all cruises are similarly comfortable and modern equipped, but for the Indochina Junk's fleet and especially Dragon Legend, each cabin is spacious with the average area of 26.5 sq.m and is decorated in Vietnamese style, each room has big windows with sea view.
For Dragon Legend – the luxury line of Indochina Junk, rooms are well-appointed with 9 sq. m bathroom including bathtub for a soothing sea water or fresh water treatment in which guests can gaze out on the bay from a large window while relaxing.
Activities during cruise trip
Since the day cruise trips have limited time, the number of activities also is reduced to a minimum of kayaking, visiting the cave and relaxing on the beach.