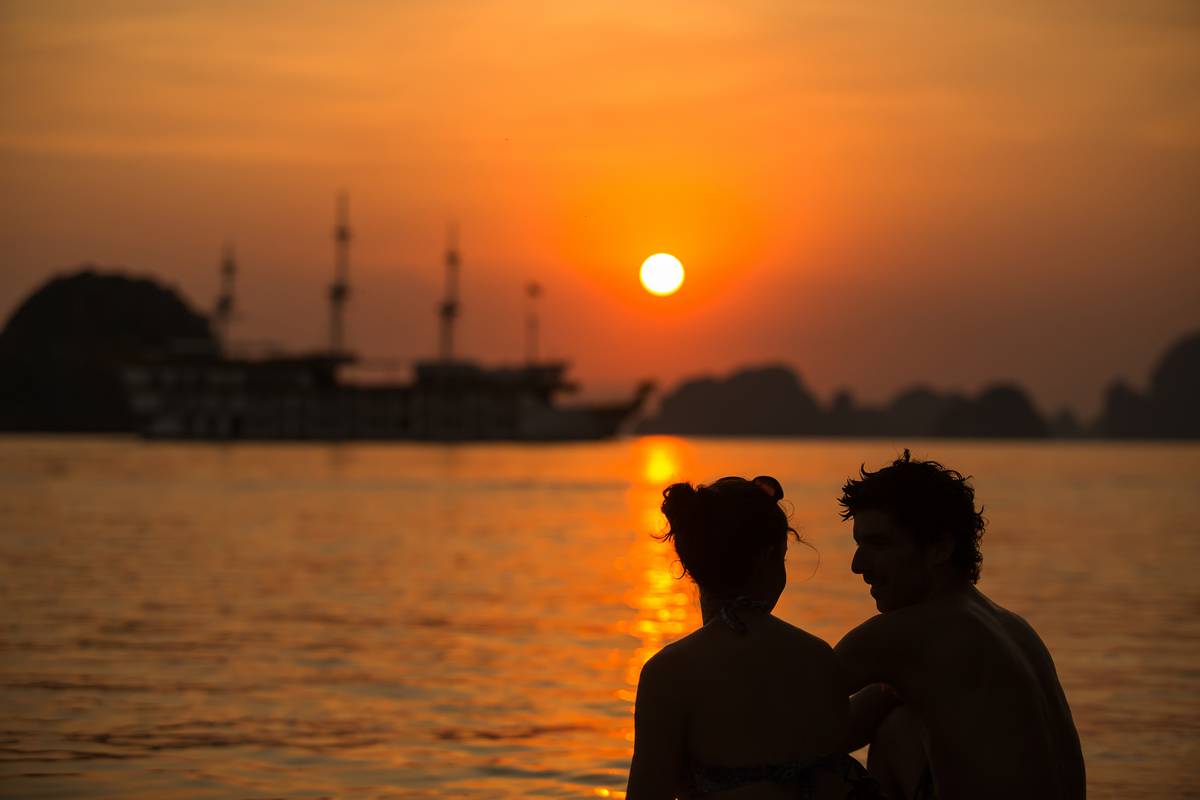 Halong Bay is renowned for its breathtaking natural beauty, with its emerald waters and towering limestone karsts. Amidst this picturesque landscape lies a hidden gem, Thay Cave. Named for its fascinating stalactite formations that resemble books, pens, and reading tables, Thay Cave offers a truly enchanting experience for visitors.
Where is Thay Cave?
Thay Cave is conveniently located near the water's edge, just a few steps away from the entrance. Situated approximately 23 kilometers from the Tuần Châu International Tourist Port and about 18 kilometers from the Ha Long International Passenger Port, this natural cave is easily accessible for tourists.
This cave is on the cruising route 4, towards Bai Tu Long Bay where the nature is still untouched.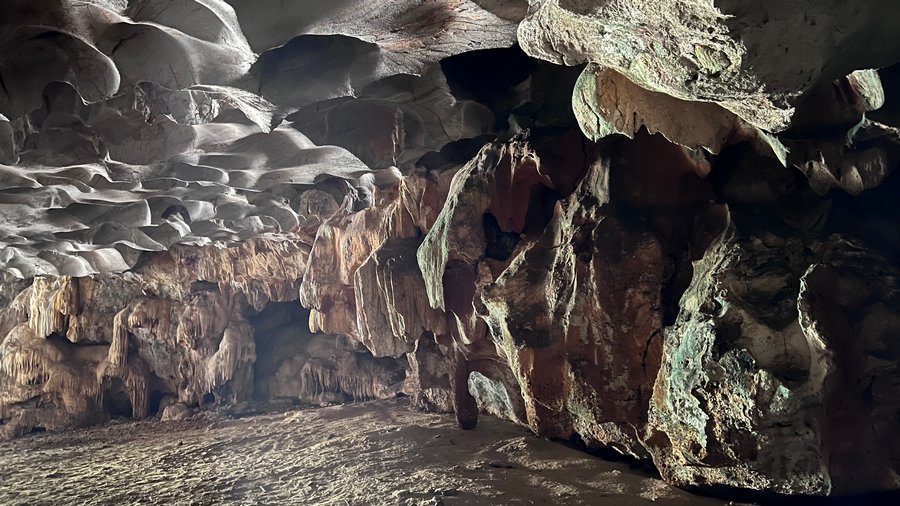 Thay cave in Bai Tu Long Bay
Inside the cave
As you approach Thay Cave, you will be greeted by a low and arched entrance, almost touching the sea level. The entrance is covered by a smooth and flat layer of sand, creating a welcoming gateway for visitors. Just in front of the cave, you'll find large rocks that have collapsed, adorned with lush green vegetation, adding to the natural charm of the surroundings.
Step inside Thay Cave, and you'll be captivated by its system of pristine and enchanting stalactites and stalagmites. The cave spans about 2,500 square meters and is filled with a myriad of formations, creating a spacious and mineral-rich environment.
The highlight of Thay Cave is its system of pure white stalactites, still in the process of formation. These gleaming stalactites showcase various fascinating shapes, resembling feathered pens, inkwells, and study desks.
Venture deeper into the cave, and you'll be amazed by the intricate beauty of the stalactite formations. Each strip of stalactites resembles a meticulously carved work of art, with eye-catching shapes and patterns. Some formations resemble clusters of colorful decorative lamps on the cave ceiling, while others take the form of translucent magical wands.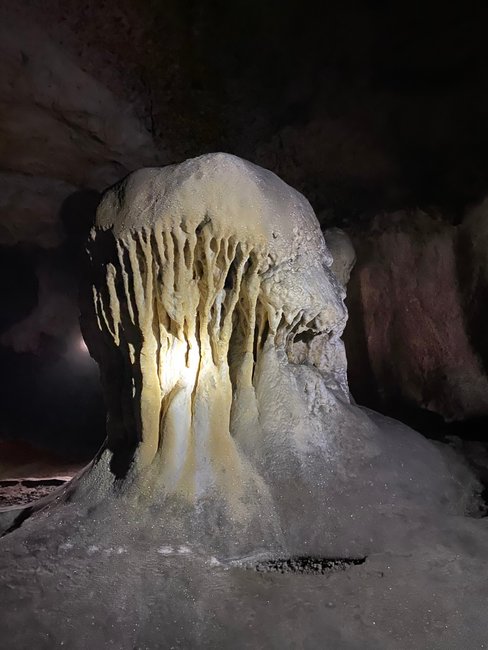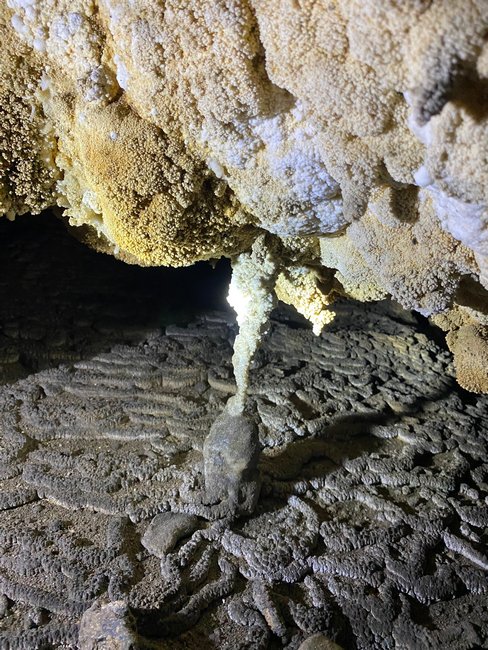 Beach
In front of the Thay Cave entrance, you'll find a 70-meter-long sandy beach, providing an ideal spot for beach-related tourism activities and relaxation. The pristine beach invites you to soak up the sun, take a leisurely stroll, or simply enjoy the tranquil surroundings.
In Bai Tu Long Bay, there are many private beach like this. For adventure enthusiasts, kayaking is a popular activity in the area, allowing you to explore the stunning coastline and get up close to the karst formations.