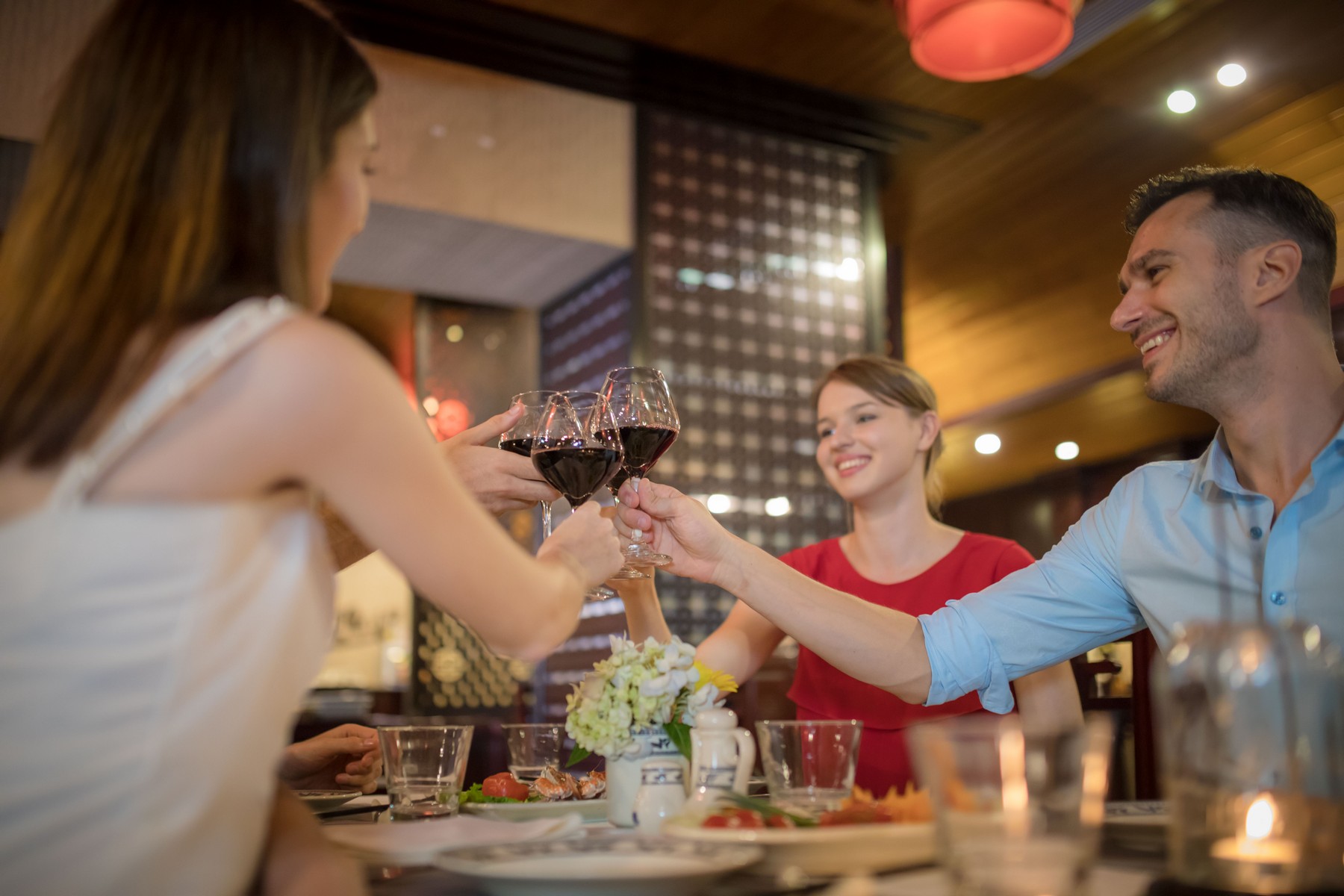 Food & Beverages
1. Catering
All the meals onboard are well included in the price quoted by Indochina Junk.
For 2 day/one night trip: 2 lunches, 1 dinner, 1 breakfast
For 3 day/2 night trip: 3 lunches, 2 dinners, 2 breakfasts (Plus one each of the meals served for one night longer stay)
Except for lunch on the last day, which is 'a la carte', all other meals are set menu fusion dishes served at your table. There are usually seven to nine courses per meal, including fish, seafood, meat (pork, beef, and chicken) and vegetables.
Dietary and Allergy Request
In order to accommodate your dietary requirements, please inform us in detail at least 4 hours before the cruise embarks, and we will make the best effort to make your meals enjoyable.
Following are some frequent options requested by guests:
Partly Vegetarian: No Seafood or No Meats or No Fish
Absolutely Vegetarian: No Seafood, No Meats and No Fish. With or without eggs.
Seafood Allergy – Seafood free meal
Lacoste Allergy – Dairy free meal
Nut Allergy – Nuts free meal
Gluten Free – No wheat, oats, barley, rye or soy sauce, etc.
2. Beverages
Except for complementary drinks mentioned below (3), all other drinks are extra.
We serve non-alcoholic and alcoholic drinks, including:
Non-alcoholic:
Soft drinks, Fruit Juice, Bottled Water, Milk, Mock tail.
Alcoholic:
Mixed drinks, Cocktails
Whisky, Cognac, Vodka, House Wine (per glass or per bottle)
White wine, Red wine, Champagne, Sparkling Wine (per bottle only)
3. Complementary
2 complementary bottles of water on the bus.
2 complementary bottles of water per cabin per day.
Tea and coffee for the breakfast.
4. Corkage Fee
We have a wide variety of drinks including alcoholic and non-alcoholic beverages on board. Guests are not recommended to bring these drinks. If you would like to request any special alcoholic or non-alcoholic beverages then please contact our Sales and Reservation Department in advance.