‍Located in the Northeast region of Vietnam, Bai Tu Long Bay and Lan Ha Bay are two captivating destinations, known as the neighbour of Halong Bay that have won the hearts of global travelers. Each comes with its unique charm, captivating geography, and intriguing attractions.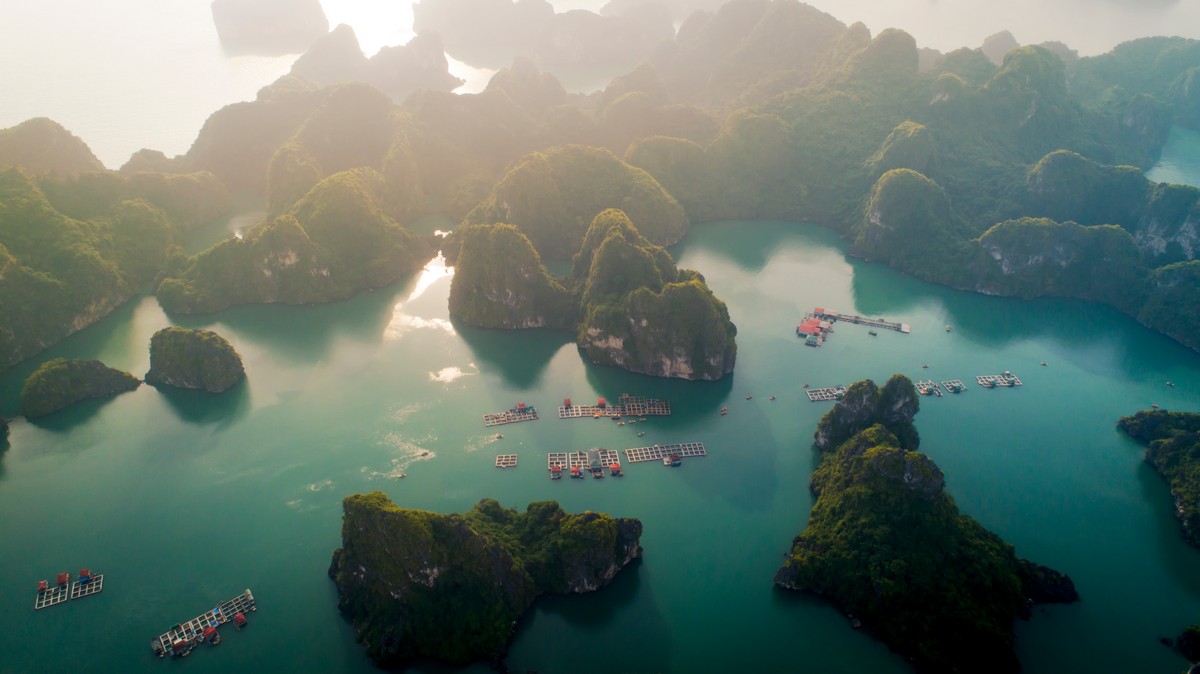 Bai Tu Long Bay, an off-the-beaten-track destination, is recognized for its tranquil beauty and lesser-known islands. On the other hand, Lan Ha Bay and Cat Ba island has recently recorgnized as Natural World Heritage Site for its stunning karst landscapes and diverse ecosystem. While these two bays share similarities, they also have distinctive features that set them apart.
Geography of Bai Tu Long Bay & Lan Ha Bay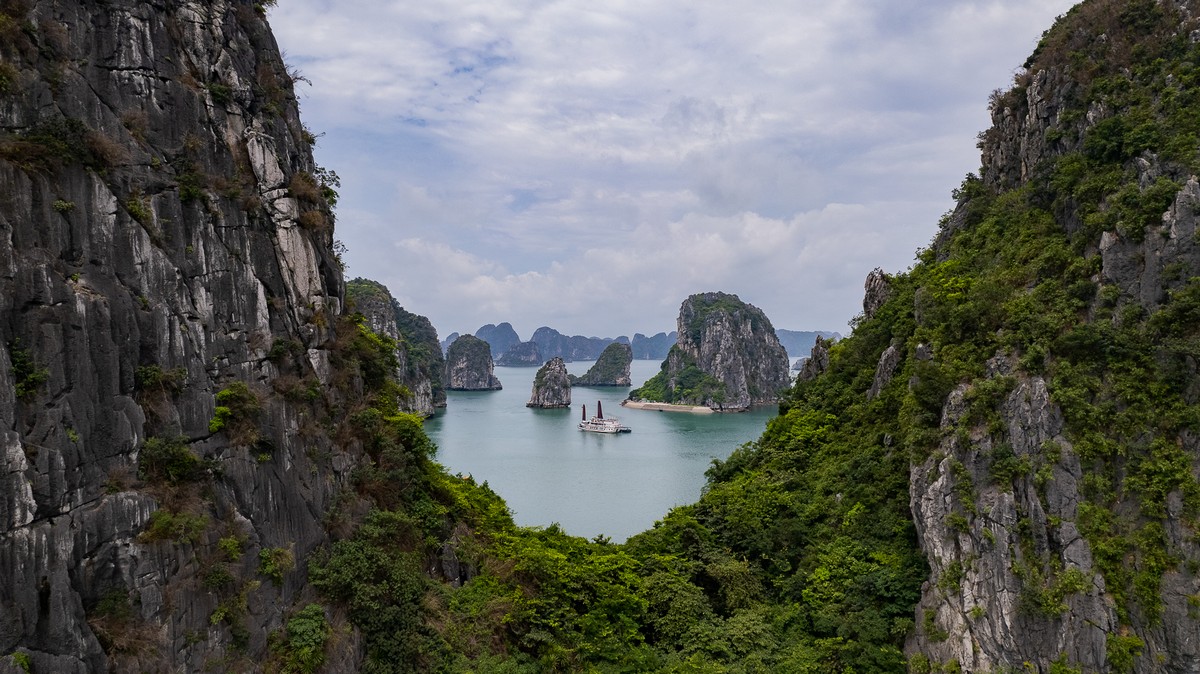 Bai Tu Long Bay
Lan Ha Bay
Location & Geography

Bai Tu Long Bay, situated to the northeast of Vietnam, is a part of the larger Ha Long Bay, a UNESCO World Heritage Site. Spread across an area of approximately 157.83 square miles, Bai Tu Long Bay is home to hundreds of islands, most of which are uninhabited. The bay is known for its unique limestone karst formations, interspersed with numerous caves, tunnels, and grottoes.

Location on map: https://maps.app.goo.gl/yrdNbUp8WNTGoisG7

Cruise to visit Bai Tu Long Bay departs from: Halong International Port, Vung Duc Port or Ao Tien Port. Read more

Situated to the south of Ha Long Bay, Lan Ha Bay covers an area of over 30 square miles. Like Bai Tu Long Bay, Lan Ha Bay too is known for its spectacular karst landscape. However, what sets Lan Ha Bay apart is its lush vegetation, both on the islands and underwater.

Location on map: https://maps.app.goo.gl/yBPua7fyURBB3c7x6

Cruise to visit Lan Ha Bay departs from: Tuan Chau island (Halong city), Got Pier (Hai Phong city), Beo Pier (Cat Ba island)

Islands & Watery landscape
The waters of Bai Tu Long Bay are remarkably calm and clear, offering visitors a splendid view of the marine life beneath. The bay's islands vary in size and shape, each with unique features that add to the overall allure of the bay. The bay's geography is a perfect blend of land and water, providing a diverse and rich environment that supports various forms of wildlife.

Lan Ha Bay is home to over 400 islets, each covered in dense greenery. The bay's waters are warm, calm and teeming with marine life, making it a paradise for snorkeling and diving enthusiasts. Unlike Bai Tu Long Bay, Lan Ha Bay features numerous small sandy beaches, hidden among the karst islets, perfect for those who wish to unwind and soak in the sun.
The Beauty and Attractions of Bai Tu Long Bay & Lan Ha Bay
Bai Tu Long Bay
Lan Ha Bay
Attractions

Bai Tu Long Bay boasts a serene beauty, untouched by the hustle and bustle of tourist crowds.

·        Thien Canh Son Cave, known for its spectacular stalactite formation

·        Vung Vieng fishing village, where visitors can get a glimpse of the traditional Vietnamese lifestyle.

·        Bai Tu Long National Park, home to a diverse range of flora and fauna,

·        Cong Do Island, known for its natural beauty with hundreds of limestone island, caves.. and calm water.

Lan Ha Bay, on the other hand, is a vibrant destination, teeming with life. It's a paradise for nature lovers, with its rich biodiversity both on land and underwater. Some of the primary attractions here include

·        Cat Ba Island, the largest island in the bay and home to the endangered Cat Ba Langur

·        Cai Beo floating village, one of the oldest of its kind in Vietnam.

·        Bright Cave where you take the local bamboo boat to get through and explore the inside lagoon.

Natural Beauty
The beauty of Bai Tu Long Bay lies in its tranquility. The bay's untouched nature, with the lush greenery of its islands and the crystal-clear waters, provides a peaceful retreat from the busy city life.

The sunrise and sunset views from the bay, with the sky changing colors over the emerald waters and limestone formations, are experiences that visitors cherish for a lifetime.

Lan Ha Bay also offers several beautiful beaches, perfect for sunbathing, swimming, and picnicking. The beauty of Lan Ha Bay lies in its diversity, with its lush vegetation, clear waters, and abundant wildlife, offering visitors a unique and enriching experience.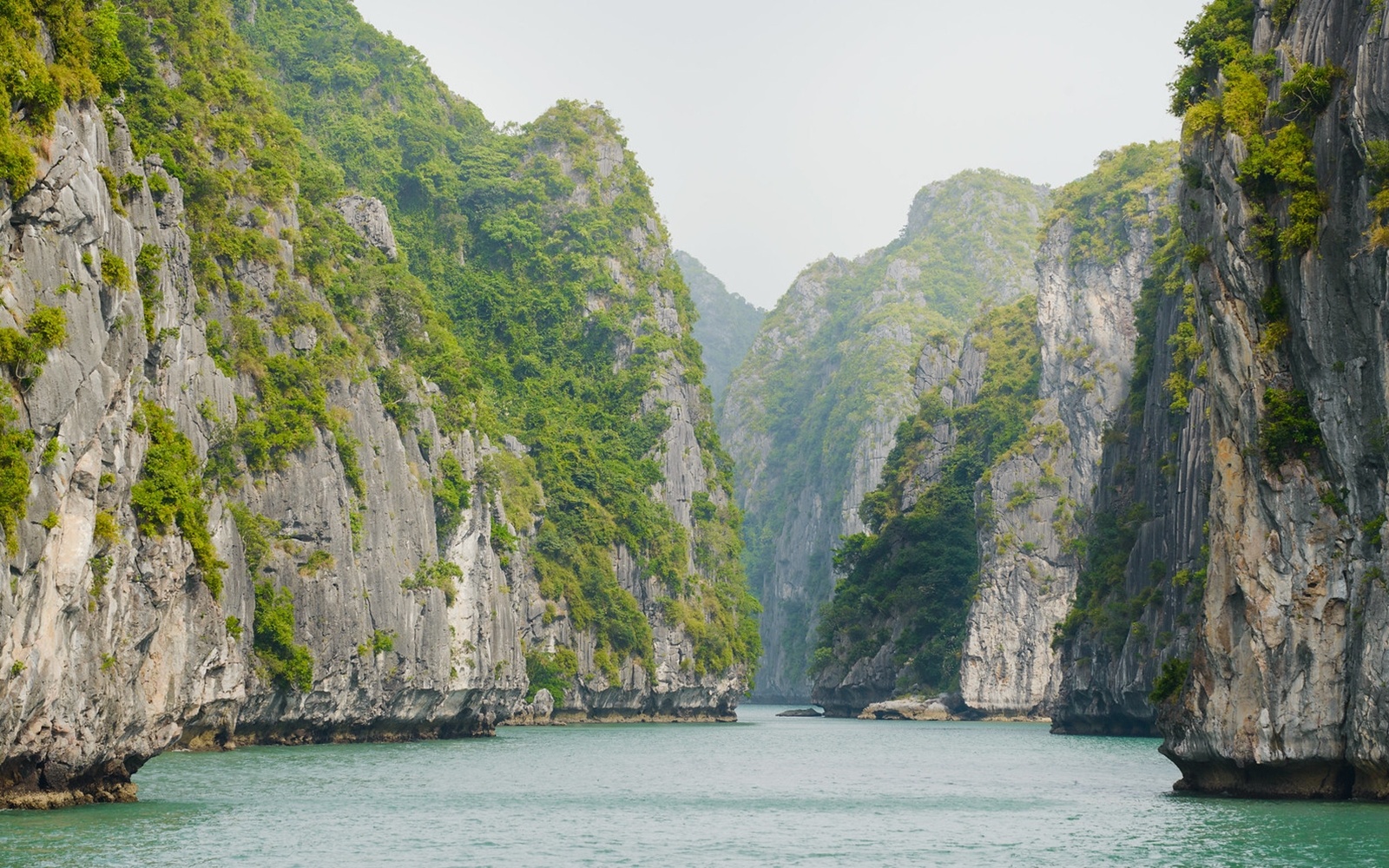 Travel Experience in Bai Tu Long Bay and Lan Ha Bay
| | | |
| --- | --- | --- |
| | Bai Tu Long Bay | Lan Ha Bay |
| Experience | Bai Tu Long Bay and Lan Ha Bay offer different experiences. Bai Tu Long Bay, with its serene beauty and lesser-known attractions, offers a peaceful retreat for those seeking tranquility and solitude. It's an ideal destination for travelers who wish to escape the crowds and immerse themselves in nature. | Lan Ha Bay, on the other hand, is perfect for those seeking adventure and interaction. With activities like snorkeling, diving, hiking, and kayaking, Lan Ha Bay offers a more active and engaging experience. It's also home to several floating villages, providing travelers with a glimpse into the local culture and lifestyle. |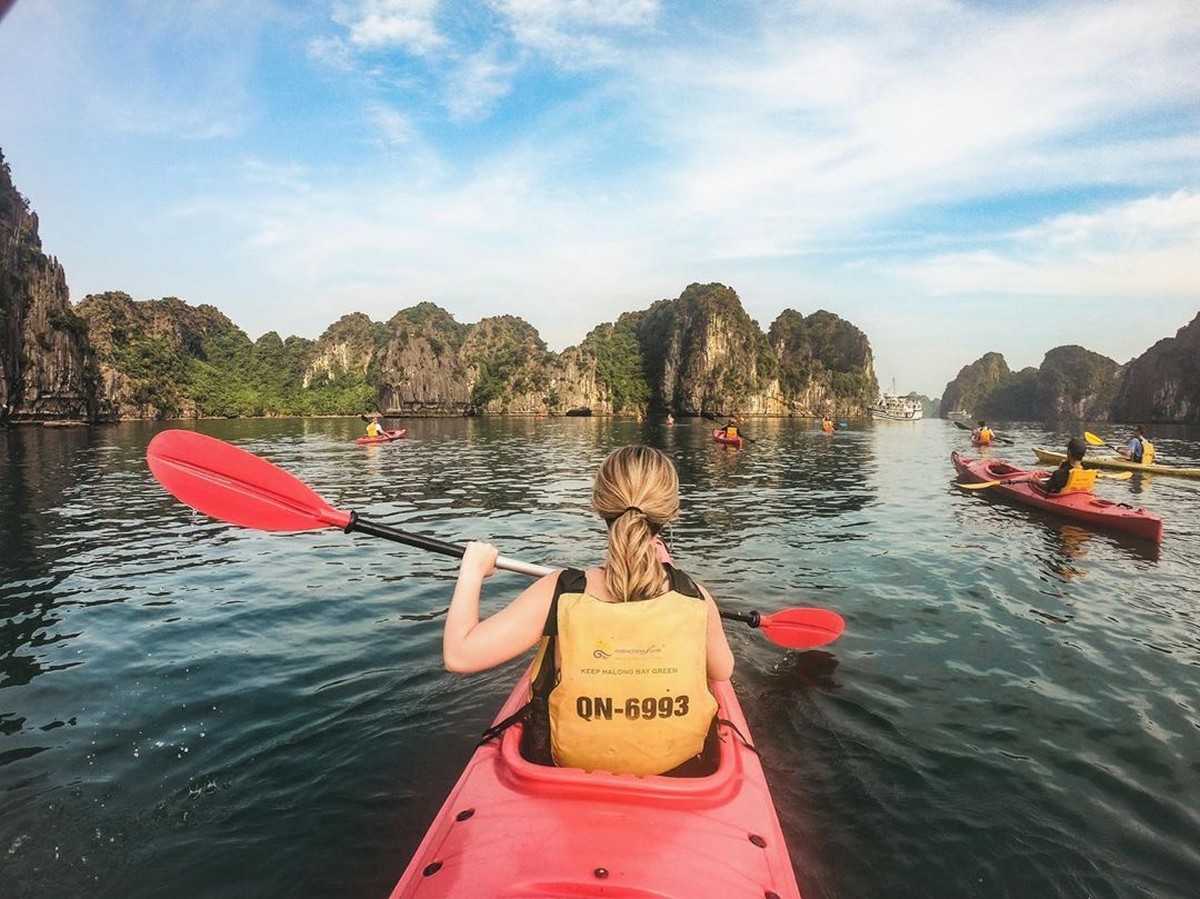 Activities in Bai Tu Long Bay & Lan Ha Bay
Bai Tu Long Bay
Lan Ha Bay
Activities 

Bai Tu Long Bay offers several activities that allow visitors to explore and enjoy the bay's beauty. These include cruising, where visitors can sail through the bay, admiring the scenic beauty of the limestone formations and clear waters.

Kayaking is another popular activity, allowing visitors to navigate through the bay's narrow grottoes and caves. Visitors can also indulge in squid fishing, a popular local activity, or explore the bay's islands on a local bamboo boat.

Lan Ha Bay, with its warm waters and diverse marine life, is a hotspot for water sports. Swimming in the bay allow visitors to explore the bay's vibrant underwater world.

Kayaking and boat cruising are also popular, providing visitors with a different perspective of the bay's beauty.

For those interested in the local culture, a visit to the floating villages is a must.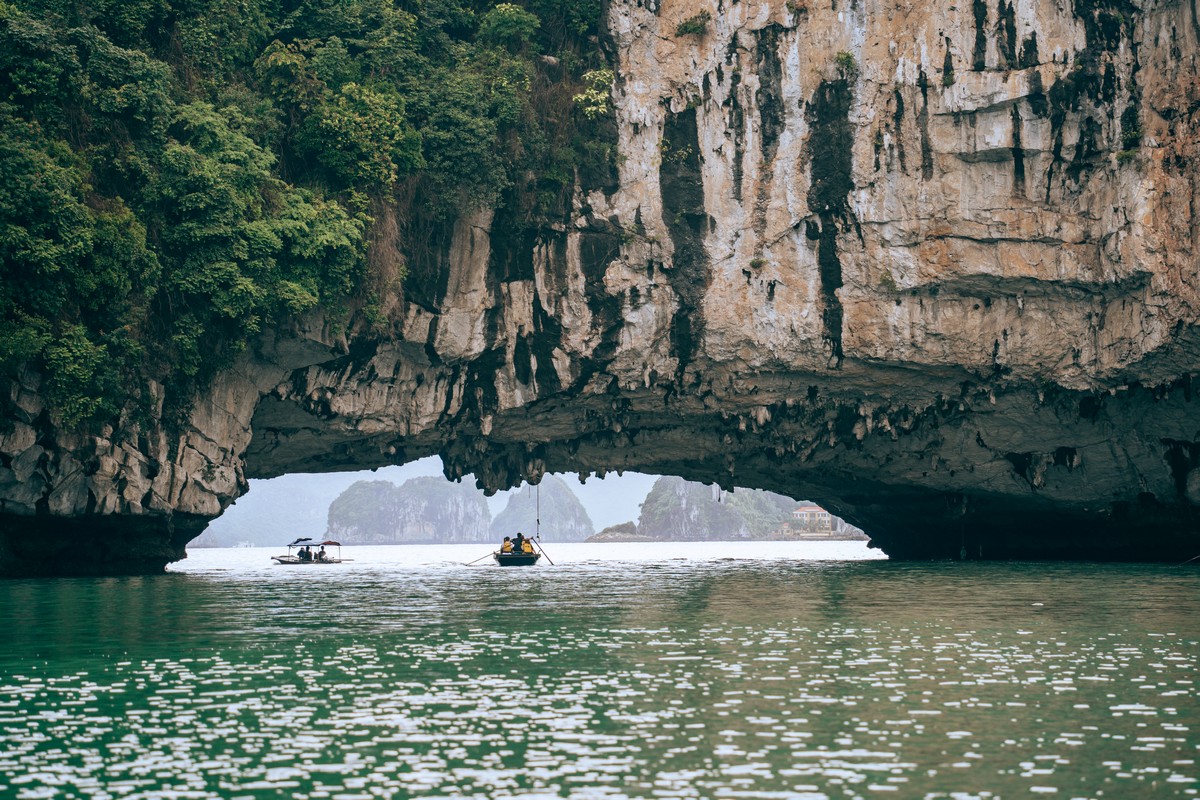 Some Travel Tips
When planning a trip to Bai Tu Long Bay or Lan Ha Bay, certain travel tips can enhance the overall experience. For instance, the best time to visit these bays is during the dry season, from October to April, when the weather is pleasant, and the waters are calm. It's also advisable to book cruises and accommodations in advance, especially during the peak tourist season.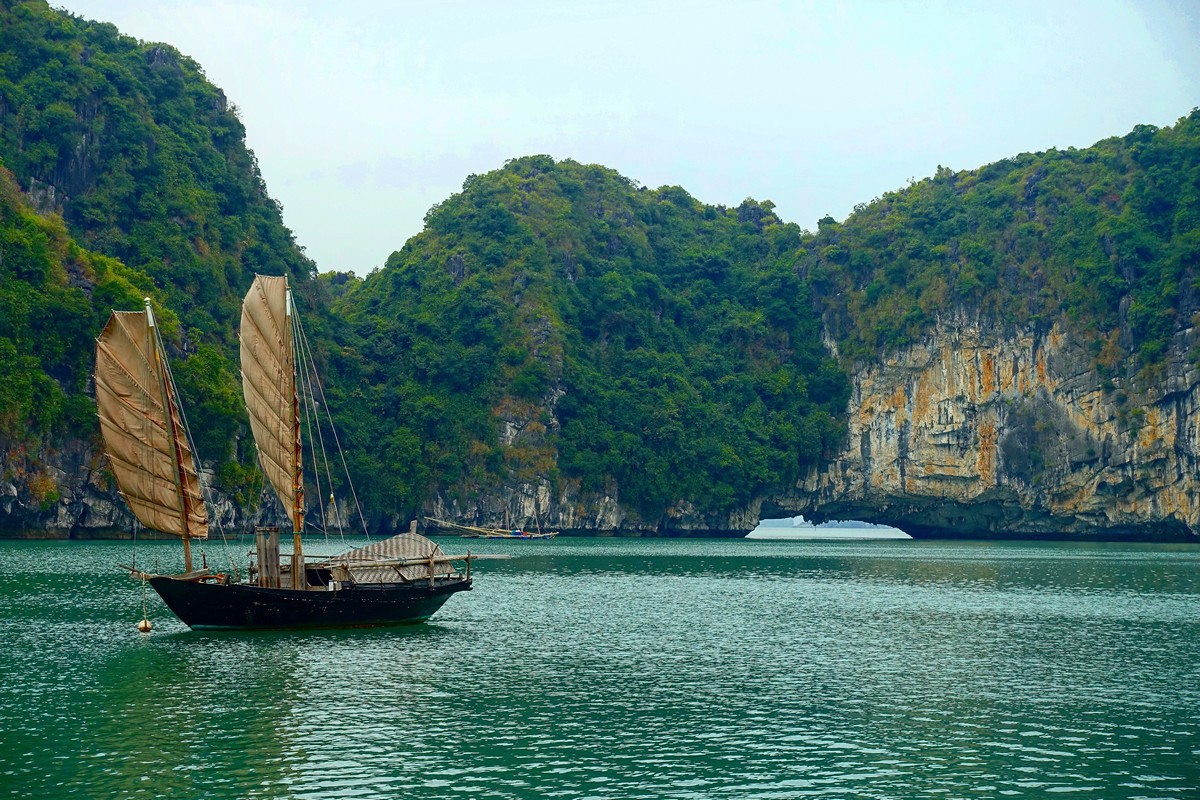 Which Bay to Choose – Bai Tu Long Bay or Lan Ha Bay?
Both Bai Tu Long Bay and Lan Ha Bay offer unique experiences and breathtaking beauty. If you seek tranquility and wish to escape the crowds, Bai Tu Long Bay is the perfect choice.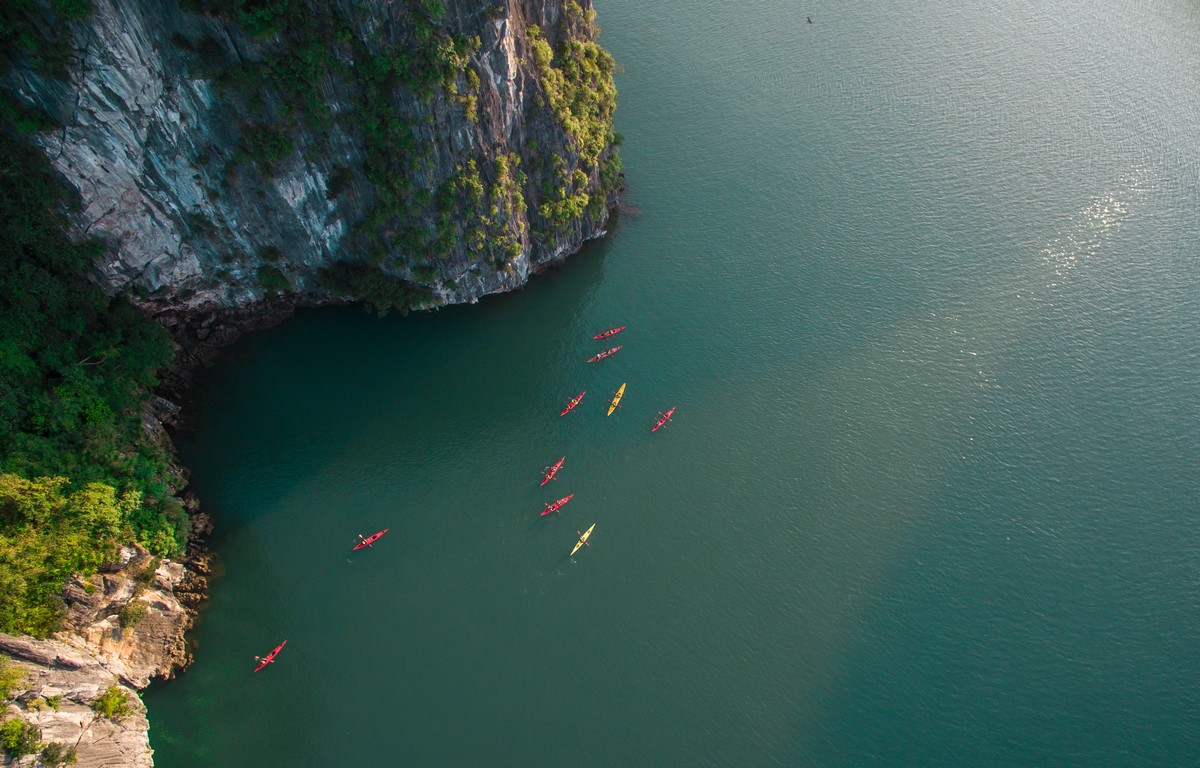 If you seek adventure and interaction, Lan Ha Bay and Cat Ba island with its myriad activities and vibrant life, would be the ideal choice.
However, Lan Ha Bay is actully get more crowded in recent time, it is not as quite as few years ago. Bai Tu Long Bay still keep less visited than other parts of the bay like Halong Bay & Bai Tu Long Bay.